LG Jil Sander Designer Windows Phone 7 Now Available
The LG Jil Sander designer Windows Phone smartphone is now available as an Expansys exclusive in the UK for £299.99. For fashionistas looking for an understated designer handset, the LG Jil Sander smartphone provides that with a Jil Sander hub and electric blue color. The handset is considered a modest refresh from LG's Optimus 7 handset from last year and features a 3.8-inch display, 1 GHz CPU, and 5-megapixel camera along with 16 GB of internal storage. There are also some nice earphones included as well.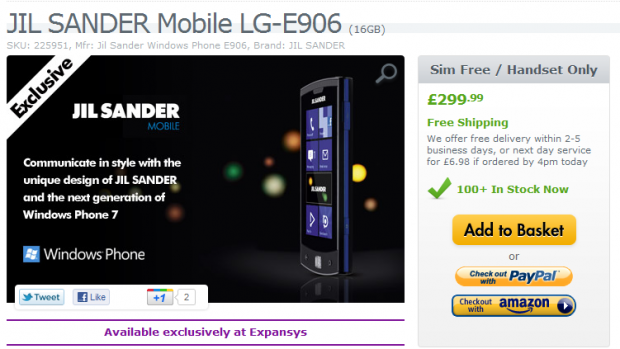 It looks like with this Jul Sander collaboration, LG is taking a page from the HTC playbook. Underneath the battery cover, you'll also see the electric blue accent color that's seen on the side of the phone. This is similar to the red color on the HTC Rezound that is revealed when the rear battery door is removed.
For those on the Android camp and looking for a designer handset, LG has you covered as well with a forthcoming Prada phone.
Via: WP Central

As an Amazon Associate I earn from qualifying purchases.