LG myTouch Leaks Out Again in New Official Image
You may recall, back during the middle of the month, T-Mobile posted a curious video depicting what appeared to be myTouch devices made by LG. The videos were quickly removed.
And now today, it would appear that one of those LG-made devices has again appeared in an official channel as TMoNews has caught it sitting right above the name 'HTC Sensation 4G' on T-Mobile's website. Those of you familiar with the Sensation 4G should easily be able to tell that that phone right there is definitely not T-Mobile's Sensation 4G.
What we think it is is a T-Mobile bound, LG-made myTouch device that still doesn't have an official name, specs or a release date.
That's right. It has leaked out not once, but twice in an official capacity but it's still a mystery.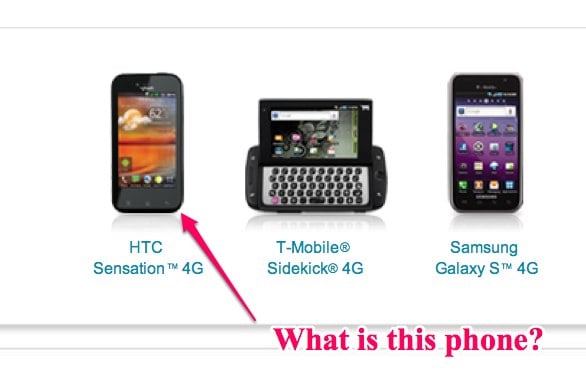 However, now that it has appeared very blatantly out in the open, again, we assume that an announcement isn't too far off in the distance.
Anyone interested in an LG-made myTouch device?