LG Optimus Black World Tour Starting in Europe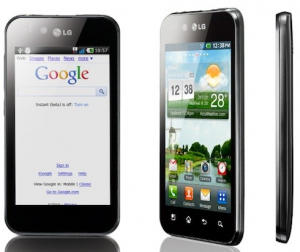 Since debuting at the Consumer Electronics Show earlier this year, LG has announced that its NOVA display-powered Optimus Black Android smartphone will be released in six continents across the world, starting first in Europe. The smartphone will be first introduced in Europe, and then it will head to Asia and North America, according to the company's press release. The European launch will occur this month for the black model of the Optimus Black, followed by a white and pink model of the smartphone.
According to LG, "the LG Optimus Black has attracted pre-orders from 56 network carriers in 50 different countries."
What sets the Optimus Black apart from other smartphones is the NOVA display, which is brighter than most laptop and smartphone displays on the market today. The Optimus Black's display can get up to 700 nits in brightness, which is far higher than the 350-400 nits of brightness found on many laptops on the market today, and that brightness level should aid in improving the usability of Android smartphones under bright direct sunlight.
Unlike the recent Super AMOLED Plus screens on the larger 4.3-inch Samsung Droid Charge and the 4.5-inch Samsung Infuse 4G, LG's panel for the Optimus Black will be only 4 inches, which is the same size as that found on the original Super AMOLED-powered Galaxy S smartphones from Korean rival Samsung. It'd be interesting to see how the NOVA display stacks up against the Super AMOLED Plus screens.
The device will be powered by a special gesture-based UI that works on the device's gyroscope. The LG Optimus Black will have a 1 GHz single-core Texas Instruments ARM-based OMAP processor. It will also have a front-facing and rear cameras.
According to Geeky-Gadgets, the smartphone will go on sale beginning May 16th in the UK.
Here are some of the key features:
* 4-inch NOVA Display (700 nits brightness)
* Dimensions:122 x 64 x 9.2mm
* Weight: 109g
* 1GHz processor (Texas Instruments OMAP3)
* Wi-Fi Direct
* 5MP Rear Camera / 2MP Front Facing Camera
* Gesture UI powered by Gyro-sensor
* 2GB Internal Memory and Micro SD up to 32GB
* 1,500 mAh Battery

As an Amazon Associate I earn from qualifying purchases.