LG Optimus G Android 4.4 KitKat Update Begins for Some (Update)
We've already seen Android 4.4 KitKat arrive for multiple devices this month, and apparently LG wants to join the fun. As you all know, the LG G2 isn't set to get Android 4.4 KitKat until sometime next year, possibly around the end of December, but for those with the older Optimus G the update could be arriving sooner than we all thought.
This afternoon LG Electronics confirmed on Facebook that the flagship from last year, the LG Optimus G smartphone, will get Android 4.4 KitKat starting today. The catch? The update is rolling out to Elisa customers over near the UK in Estonia, just below Finland. It's an odd place to be first to an update, but the details were confirmed by the company yesterday, and it's rolling out as of this morning.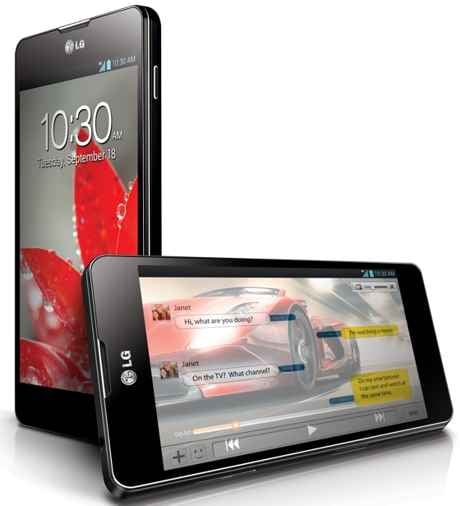 Update: We have bad news folks, the Optimus G is not getting Android 4.4 in Estonia, or anywhere else right now. LG has reached out to GBM and confirmed that the Facebook page post was incorrect and misinformation. They have no details as to when an Android 4.4 KitKat update is coming.
"Mistakenly, there has been information spreading via LG Electronics Estonia Facebook page that LG Optimus G (E975) will receive an Android 4.4 KitKat update in Estonia this week. We confirm that it is not so and sincerely apologize for any given false or ambiguous information. We confirm that in Estonia, LG Optimus G did get an update this week that allows users to use 4G internet. The update is available only for operator Elisa clients (https://www.elisa.ee/). But, to confirm once again – it was not Android 4.4 KitKat update." — End Update
After the French carrier SFR made some claims about an October release date, then withdrew them, we all were wondering when KitKat would actually arrive, we just didn't expect it to be today. I'm a bit rusty on my Estonian, but a quick Google Translate tells us that the update to Android 4.4 KitKat is rolling out today for the Optimus G.
The LG Optimus G was the company's flagship smartphone last year, and surprisingly it just got Android 4.4 KitKat before the popular G2. At the moment we've not heard a word from LG, but this is likely a sign that more regions will receive the same update soon enough. Of course, those in the US will still have to wait 4-6 weeks for carrier testing phases, so don't expect the same update to arrive for the AT&T Optimus G anytime extremely soon.
Read: Android 4.4 KitKat: What's New in Simple Terms
The 4.7-inch quad-core smartphone will happily join a small group of smartphones that are running Google's latest Android 4.4 KitKat, while all the rest are slowly preparing to launch the same update. Again, this is for Elisa customers in Estonia only, but we have a feeling more regions will receive the update soon, especially considering many are still on Android 4.2 Jelly Bean.
LG is known for being slow with updates, but if this is a sign of the future good things could be coming soon.

This article may contain affiliate links. Click here for more details.