LG Optimus G Android 4.4 KitKat Update: What You Need to Know
The LG Optimus G Android 4.4 KitKat update is something many users have patiently been waiting for in the United States and around the globe, but we can't forget the phone never even received Android 4.2 or 4.3 Jelly Bean.
Over the past month we've seen LG work hard to deliver Android 4.4.2 KitKat software to its latest flagship smartphone, the LG G2, but for those enjoying the original and first LG Optimus G, we finally could have some good news. Most manufacturers have been promising roughly 2 years of update support for phones, and the LG Optimus G arrived in November of 2012, putting it well in range for software updates.
While we can't say for sure that LG will indeed update all versions of the Optimus G to Android 4.4.2 KitKat, we've received some very promising news this week that the update is coming, and should arrive sometime this summer. Read on for what you need to know regarding the LG Optimus G Android 4.4 KitKat update.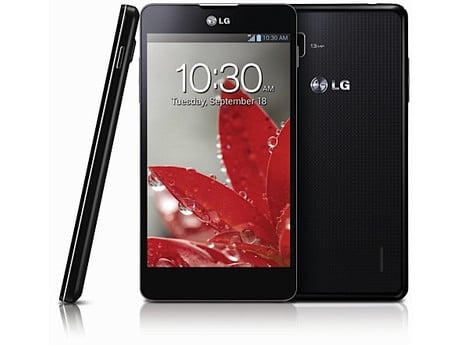 New reports have begun to surface this week from the French carrier SFR claiming that LG aims to deliver Android 4.4.2 KitKat to the Optimus G sometime this summer. Meaning the manufacturer will be skipping Android 4.2 and 4.3, and jumping straight to the latest and greatest. Good news indeed.
Back in December we heard reports that the update was coming, but those were false and quickly shut down by LG. However, this time around we're getting solid reports from multiple outlets claiming the update to Android 4.4.2 KitKat is real, confirmed by LG and again aimed for sometime this summer.
Read: LG G3: 6 Things We Know So Far
Release Date
Sadly LG hasn't been the best when it comes to software updates, or the fastest, but lately things have slowly been changing. For starters, the LG Optimus G is the base for which Google designed and released the LG Nexus 4, a device that's been enjoying Android 4.4 KitKat since November of last year. This is a good sign that most of the groundwork is already in place, and LG just needs to port over its user interface changes.
This is also why we've seen such long delays for the current flagship LG G2. The company needs time to make all the changes to the Android interface, and add its own custom skin that's so popular on LG smartphones. The LG G2 is still getting KitKat now, which was promised by the end of March, so the next logical step is move on to the previous flagship, the LG Optimus G.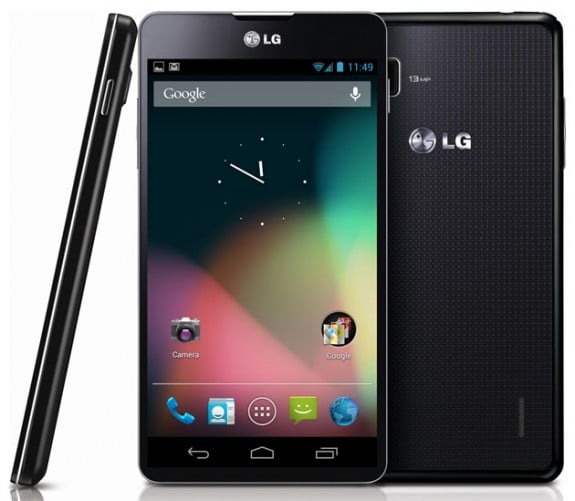 The reports today only state "this summer" which means anywhere over the course of the next 3-4 months. It took LG five months to deliver it to its current device, and hopefully they've been working on it for the Optimus G too. If this is indeed the case, expect a late summer July or August release date.
One thing to consider is all the reports thus far are coming out of Europe. Even if LG is working hard on the update, US carriers usually take longer than the rest. This means that the update, if it even comes to the US, could be later than the "summer" release date we're hearing this week. Bad news all around, but at least we're starting to see some light.
Silence From Carriers
Unlike SFR and many other carriers around the globe, US carriers are usually dead silent regarding updates to not get hopes up. T-Mobile issues update details on the support forum, and AT&T usually will drop a press release, but these are on the day it starts. We can't expect any LG Optimus G U.S. carriers to reveal any details until it arrives. This means owners will be in the dark, unless we see leaks, until it actually arrives.
That being said, it may not arrive at all. Sadly the phone is nearing being 2 years old, and wasn't hugely successful in 2012. With the LG G2 being front and center, and the LG G3 coming sometime this summer, LG could have tossed the phone aside. With rumors surfacing about a summer release date, we have faith an update is indeed coming to the more than capable device, but we can't be sure.
We'll reach out to LG regarding possible updates on carriers stateside, but they're usually silent too. If LG takes the time to deliver the update in Europe, it's likely they'll do the same in the U.S., so we'll remain hopeful.
What to Expect
The LG Optimus G is a very capable handset. It offers a 4.7-inch HD display, the first device with a quad-core Snapdragon S4 processor, 1GB of RAM, and is overall a very well-rounded smartphone. The Nexus 4 is essentially the same device, runs Android 4.4 flawlessly, and we expect the same from the Optimus G.
The LG G2 KitKat update delivered tons of improvements across the board. Software tweaks, full-screen support with immersive mode, new white font, and the device received a performance boost in almost all areas. The video below is what LG's been teasing owners with, and if the Optimus G gets KitKat, you can expect all of that and more to come to your device too.
While that's on the newest and most powerful LG smartphone to date, the LG Optimus G is no slouch, and should be able to run quite excellent given the latest and greatest software from Google.
 Slow Rollout
Again, not to get your hopes up too much, as LG doesn't have the best track record, but if they do deliver Android 4.4.2 KitKat it won't come very fast. Meaning a slow and gradual update will likely appear on AT&T first, then follow to a few other US carriers that offer the handset. Each taking upwards of 2-3 weeks to rollout and arrive for all owners of the smartphone.
Staged rollouts ensure there's no problems, and a smooth transition, so if we do get confirmation of the LG Optimus G Android 4.4 KitKat update, don't expect it to arrive right away.
We Need More Confirmation
French carrier SFR claims that LG themselves confirmed the update was coming, which is a very important aspect of this release. Previously we only heard rumors, but this is reportedly right from LG. So while that is certainly good news we'll still need more confirmation that a U.S. release is actually coming.
Again, U.S. carriers are usually silent, but we can expect more regions and international carriers to confirm the update in the coming weeks or over the next month. If that happens, it's a good sign all U.S. owners will get the same. Don't get too hopeful, but it appears the LG Optimus G Android 4.4 KitKat update could be coming later this year, near the end of summer for all users.

As an Amazon Associate I earn from qualifying purchases.