LG Optimus G Comes To AT&T November 2 For $199.99
The LG Optimus G, AT&T's first quad-core 4G LTE phone goes on sale on November 2 for $199.99, and pre-orders begin tomorrow.
The new LG Optimus G is the first phone to use Qualcomm's 1.5GHz Snapdragon S4 Pro processor on any U.S. carrier. The phone has a 4.7-inch 1280×720 IPS display, 2GB of RAM, and 32GB of storage.
The Optimus G uses LG's Ultimate UX on top of Android 4.0 Ice Cream Sandwich. There's no word on when the phone will receive Android 4.1 Jelly Bean.
The big software feature for the LG Optimus G is the QSlide feature. QSlide lets users use two apps at once using "overlay multilayer viewing." With the feature users can do things like watch videos while sending a text message much like the Galaxy S III can.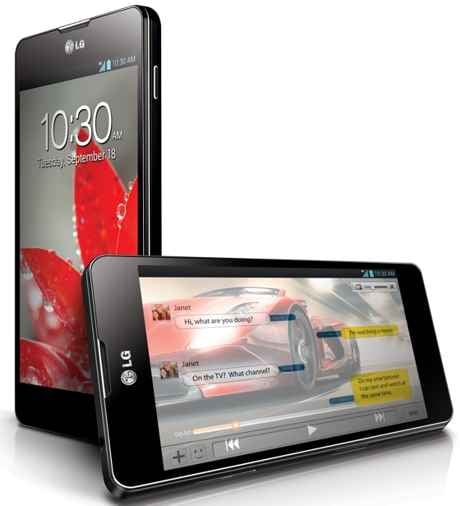 LG also built in special features to the Optimus G's 13MP camera. The new Time Catch Shot lets users choose to either keep the photo they pressed the shutter button to capture, or a few others the app took before the user pressed the button. There's also the new Cheese Shutter feature which will take a photo as soon as the subject says "cheese."
The LG Optimus G likely isn't the only major smartphone LG will release this year. Recent leaks show that Google will introduce a new Nexus made by LG. The smartphone looks similar to the Optimus G, but will likely carry the name LG Nexus 4 and run stock Android 4.1 Jelly Bean.
AT&T's wording claiming the LG Optimus G is the first quad-core LTE device on the network could mean the Galaxy Note II won't arrive on the carrier until after November 2. Or AT&T could just could pre-orders tomorrow as the first day of the LG Optimus G, which means a closer Galaxy Note II release.

As an Amazon Associate I earn from qualifying purchases.