LG Optimus G Coming To U.S. Later This Year
Yesterday LG announced its new Optimus G for South Korea, and today it announced the phone will make its way to the U.S. sometime before the end of 2012.
According to TechCrunch, LG held a small press conference this morning to announce the Optimus G will come to the U.S. The manufacturer couldn't name any carriers for the new Android smartphone, but it did show off a rather impressive phone.
The LG Optimus G has a 4.7-inch HD display, 2GB of RAM, 4G LTE, a 13MP rear-facing camera, and a quad-core 1.5GHz Snapdragon S4 Pro processor. The Optimus G is the first phone we know of that uses Qualcomm's new quad-core chip, which explains why Qualcomm was a major part of the event.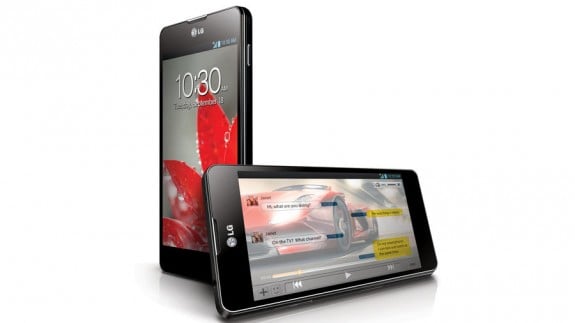 The pre-release Optimus G at the press conference ran Android 4.0.4 Ice Cream Sandwich, with no talk of a Jelly Bean upgrade. We imagine an update is in the works.
Even without the improvements made in Jelly Bean TechCrunch says the Optimus G is a rather fast phone with no hiccups whatsoever. That's likely due to the new Snapdragon S4 Pro processor in the phone. Paired with 4G LTE the Optimus G sounds like it should satisfy the speed requirements for most users.
The LG Optimus G is one of the first smartphones on the market with a quad-core processor and 4G LTE. LG claims it is the first, but we assume that's because the company chooses to ignore the South Korean quad-core Samsung Galaxy S III, and today's announcement of the Galaxy Note II.
We should see the LG Optimus G on store shelves sometime in the next few months, we just need to wait to see which carriers slap their logos on it, and how much they'll charge for it.