LG Optimus G2 With Snapdragon 800 Possibly Pops Up On Sprint Website
An unnamed LG smartphone with a Qualcomm Snapdragon 800 recently showed up in the code for a Sprint web page, could hint at the rumored LG Optimus G2.
Android Police first spotted the page with references to the phone as well as the phone's filings with Bluetooth SIG. The phone uses Qualcomm's Snapdragon 800, which means the phone likely won't come to Sprint for several months. The Snapdragon 800 will go into mass production sometime in the near future, but phones with the chip won't arrive until a few months later.
The Sprint page also says the phone runs Android 4.2.2 Jelly Bean, currently the latest version of Android. By the time Sprint brings the new LG phone to market, however, it will likely be outdated. Google will likely announce the next version of Android, Key Lime Pie at Google I/O later this month.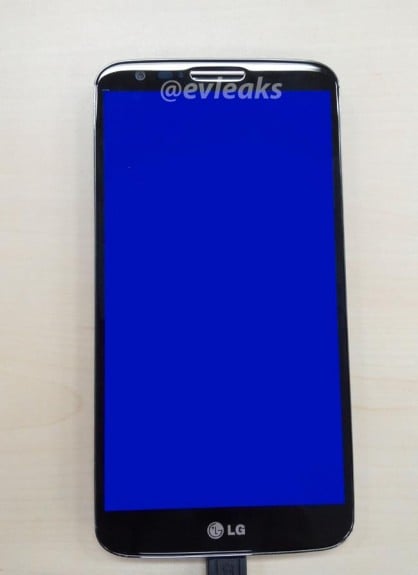 There isn't much more information available about the phone from either Sprint's page or the Bluetooth SIG. Recent rumors about the LG Optimus G2 named the processor in the phone, but not much else.
A recent leaked photo of an upcoming LG phone is likely the rumored LG Optimus G2. The phone has no physical buttons which implies it will use Android's virtual buttons instead. The photo shows a phone with a very small bezel , making the device itself not much bigger than the display.
The LG Optimus G2 likely has a 5.5-inch display based on the photo, which will likely have a 1080p resolution. The display would make the phone slightly smaller than the LG Optimus G Pro on AT&T. The Optimus G2 will have a faster processor, however, which should make all of LG's extra features run more smoothly.
The LG Optimus G Pro is exclusive to AT&T in the U.S., but it's not clear if LG will give Sprint the exclusive on the Optimus G2. The Optimus G is available on Sprint and AT&T, so it would make sense for its successor to come to both those carriers as well.