LG Optimus Vu Coming To U.S. This Fall
LG will bring its 5-inch Galaxy Note competitor, the LG Optimus Vu, to the U.S. sometime this fall.
According to Unwired View, the company announced the plan while as it also announced that it sold 500,000 units in it native South Korea. LG announced the U.S. version will have 4G LTE, but didn't mention a carrier. Previous rumors say Verizon is the likely carrier, however.
The LG Optimus Vu is unique in that it has a 5-inch display with a 4:3 aspect ratio like an iPad or SDTV. The resolution is 1024×768, just like the iPad 2 display. Most smartphones have a widescreen display because it works well in the hand, but LG seems to think this form factor is better for phablet devices.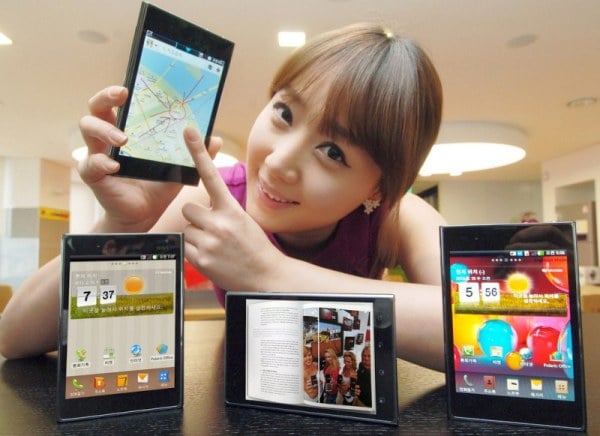 Inside the LG Optimus Vu has a 1.5GHz dual-core Snapdragon S4 processor, the same processor in the U.S. versions of the HTC One X, Samsung Galaxy S III, and many more high-end phones. It also has 1GB of RAM, a rear-facing 8MP camera, and 32GB of internal storage space.
We don't know exactly when the LG Optimus Vu will come to the U.S., only that it will come this fall. When it does launch it will come up against the Samsung Galaxy Note 2 which Samsung will announce later this month. If the Note 2 doesn't come to Verizon, the Optimus Vu might have some competition from the HTC's rumored Note competitor with a 1080p display.
We expect an official announcement from LG in the coming weeks, possibly around the same time as IFA 2012 which kicks off in Berlin, Germany at the end of August.

This article may contain affiliate links. Click here for more details.