LG Prepping Galaxy S5 Rival in Rumored Fall G3
After rumors surfaced that Samsung may be working on a phone with a whopping QHD resolution Galaxy S5, it looks like South Korean rival LG may be prepping its own Android competitor in the form of the LG G3, a device that will succeed the current LG G2 flagship today.
The LG G3 is speculated to arrive in the second half of 2014 and according to sources to ZDNet Korea, the device would come with a 5.5-inch display with a resolution of 1440 X 2560 pixels. Additionally, the device is said to feature an octa-core processor.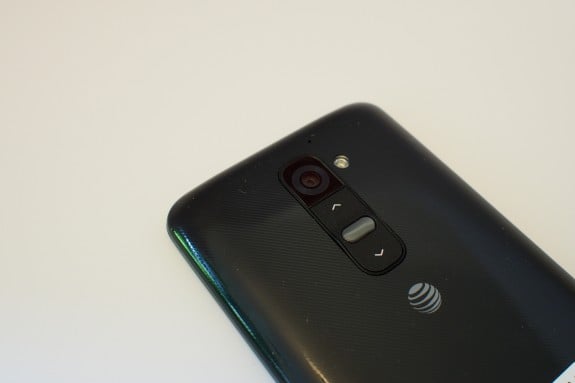 This would make the LG G3 a very competitive flagship phone from LG if the specs are accurate. The LG G2 led the trend with some of the best specs available when it debuted, including a quad-core Snapdragon 800 processor, a full HD 1080p resolution display, and a 13-megapixel camera with optical image stabilization. The device debuted a radical design where all the hardware buttons were moved from the sides of the phone to the rear in a move that LG says was made to improve ergonomics.
Another improvement that the G3 will have over the G2 is that the G3 would debut with a 16-megapixel camera, though it's unclear if that camera will come with the OIS feature from the G2.
Reportedly, rival Samsung is rumored to be launching a 5.25-inch Galaxy S5 flagship in the early part of 2014 with the same QHD resolution display. It looks like QHD will be the new standard at the high end for smartphones for 2014 if these rumors hold true. This would be quite the accomplishment as laptops sporting the ultra high resolution display have only recently been available on the market recently.

As an Amazon Associate I earn from qualifying purchases.