LG Readies Budget Galaxy Note 4 Competitor
The LG G3 release date in the United States is quickly approaching to battle not only the popular Samsung Galaxy S5, but also the upcoming Galaxy Note 4 that's expected to arrive later this year. However, new reports have emerged suggesting LG will have a new G3-like device with a larger display to take on the Note 4.
With the Samsung Galaxy S5, HTC One M8, and LG G3 all here and available around the globe (G3 coming soon to the US) consumers may be looking for other options that are potentially on the horizon. One of course is the iPhone 6 or Galaxy Note 4, but we're now hearing a 5.7-inch device from LG will soon be revealed.
Read: LG G3 Release Date Details Surface
New rumors suggest LG will offer a smartphone very similar to the company's popular LG G3, only with slightly lower specs on a large 5.7-inch screen that will hopefully compete with last years Galaxy Note 3, and undercut the upcoming Samsung Galaxy Note 4 later this year. It's called the LG Vista, or LG G3 Lite, and has leaked for at least one US carrier.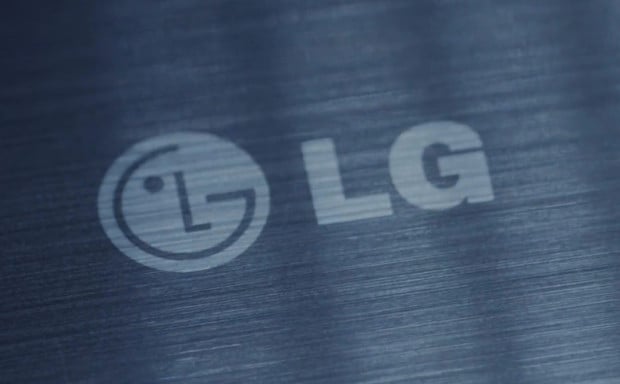 According to new photos revealed by evleaks, the LG G Vista is set to follow the G3 later this year on Verizon Wireless, and potentially other carriers at a later date. The reports are just starting to surface so the details are rather light thus far, but we can expect to learn more in the coming weeks or months.
Announced back in May is the all-new flagship LG G3 with a 5.5-inch 2560 x 1440 Quad HD display, powerful quad-core processor with 2GB of RAM, and a stunning camera with first of its kind features like optical image stabilization + and a laser auto focus. The device is sized right between the Galaxy S5 and Note 4, which reports suggest is what LG is aiming to compete with.
That being said, another device rumored as the LG G Vista is also in the works, which could essentially be a budget or G3 Lite-like device, but with a slightly larger screen. The LG G Vista is shown next to the G3 in the image below.
There are also reports of an LG G Stylus coming to battle the Galaxy Note series, but so far that's just a light rumor that has just began to surface. Above you can clearly see two large LG devices headed to Verizon, with the G Vista on the right having a slightly larger and wider display.
Original rumors claimed this would be a new flagship device from LG to arrive in the fall and take on Samsung's Galaxy Note 4, but according to MyLGPhones this will be a budget smartphone or phablet.
If the reports and rumors are accurate the device shown above (LG G Vista) will be a 5.7-inch smartphone with a 1280 x 720p HD display, and come with a low-end budget oriented Snapdrgon 400 quad-core processor, an 8 megapixel camera, and run the same new Android 4.4 KitKat software experience as the LG G3. The leakster claims it will be very similar in physical and software design as the LG G3, only come with a bigger display and a lower price point.
Read: 5 Reasons to Wait for the LG G3
If the $199 2-year contract pricing of the LG G3 is too high for customers, not to mention we're expecting something around $299 for the Samsung Galaxy Note 4, the newly rumored LG G Vista could be the perfect middle ground. The image tips August 7th as a potential release date, but we'll have to wait and see.
Over the past few weeks we've seen reports of a new LG G3 Prime, LG G3 Lite, and even a new LG G Stylus smartphone lineup. Meaning LG could be preparing to release a slew of phones in the second half of 2014.

As an Amazon Associate I earn from qualifying purchases.