Verizon Getting Desperate to Sell the LG Revolution
Verizon has a new promo out, which is trying to woo you towards the LG Revolution 4G smartphone with the promise of summer blockbusters and sexy stars. If you purchase a new LG Revolution with a 2 year contract you can get a free 3 months of Netflix streaming.
The new promo runs from today through August 28th and is valid for new and current Netflix subscribers. The value of this promotion is $7.99 a month for the 3 month period, which makes this a nice add-on, but not a reason to buy the LG Revolution in and of itself.
You can get the promotion by purchasing in store, online or on the phone. Once you get home, grab your receipt and visit LGusa.com/RevolutionNetflix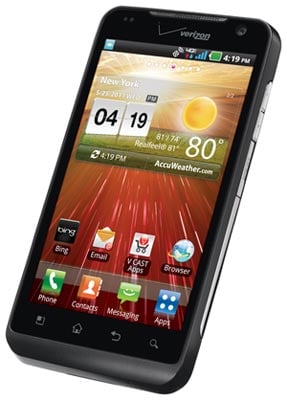 The promotion is an interesting value for new Verizon smartphone owners who will face limited data plans, which could put a hamper on the streaming fun. Netflix has recently adjusted their price plans in an attempt to get more users on the streaming service only. This promo may e a joint effort to make that happen.
The Netflix app only works on a handful of devices, so if you do want Netflix on your next phone you need ot make sure that it is available for that specific model from the start.
Like the ThunderBolt price slash from this morning, this is a decent deal, but at this point savvy shoppers would be well served to wait for the Droid Bionic, which is expected in September.
Source: Droid-Life

As an Amazon Associate I earn from qualifying purchases.