LG Revolution Poised to Beat Droid Charge to Gingerbread
Good news for all six (a joke) of you LG Revolution owners out there on Verizon. Big Red has released a change log for the 4G LTE device's Gingerbread update which means that the update's roll out is imminent. It's possible that it could roll out later today but just know this. It's close and you'll be seeing Android 2.3 before the Samsung Droid Charge and just a short time after the HTC ThunderBolt got its update.
Not bad for a budget 4G LTE smartphone. Let's just hope that LG and Verizon didn't completely bungle the software.
Update: The update should be rolling out.
This is what the update has on board, Revolution owners: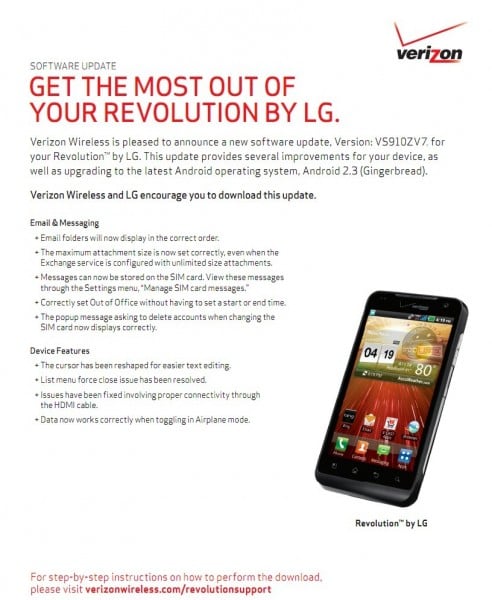 The update is going to be 87.8MB in size which is rather small for a major Android update but that doesn't mean it won't be bringing some great fixes and additions along with it.
Still no word on when the Droid Charge will be getting its update. Hopefully Samsung says something soon as waiting in silence in regards to Android updates is a painful experience.
Wouldn't you say?
Via: Droid-Life

As an Amazon Associate I earn from qualifying purchases.