LG To Unveil webOS Based TV at CES 2014
Remember webOS? That was the mobile operating system developed by Palm for smartphones an mobile devices made famous by the Palm Pre. When Palm went belly up, it was later bought by Hewlett Packard and used to power the short-lived TouchPad Tablet. LG later bought webOS from Hewlett Packard and we haven't heard much about webOS since. Well, it looks like at CES 2014 we'll be hearing a little more. According to the Wall St. Journal Digits Blog, LG will be unveiling a webOS based TV in Las Vegas in just a few weeks.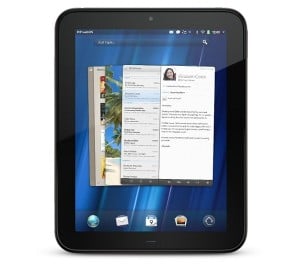 webOS featured a card-like user interface that users to choose running apps by cycling through cards or swipe them away when a user wanted to close an App. Yeah, we see remnants of that all over the place in mobile Apps these days, so you can say that the webOS UI is dead but not forgotten.
The report in the WSJ, attributed to the usual sources close to the matter who don't want to be named, says that the TV OS will feature that same card-like UI allowing viewers to swipe through a stack of pop-ups that will allow users to navigate a series of applications. One would assume that also might mean content selections as well.
Think of all of the content you view on various TV boxes these days from Netflix to Apple TV to HBOGo, to pick a device that you view these sort of icon or tiles. It certainly would be interesting to swipe them away with a gesture. The interaction with providers and cable providers would certainly prove to be a challenges, but these kind of things have to start somewhere.