LG V20 Release Confirmed as Rumors Continue
Last year LG surprised the mobile market with the release of the LG V10 smartphone. A powerful high-end handset with two screens, three cameras and tons of impressive features. And now today the company confirmed a second model called the LG V20 will be announced and released in September. Here's what we know so far.
Earlier this summer some reports started floating around that LG was working on a new smartphone that could compete with the Galaxy Note 7 or upcoming iPhone, one that wasn't the modular LG G5. Many assumed it would be a new LG V-series, and now that has been confirmed.
Read: LG V10 Hands-On & First Impressions
In July during LG's second quarter financial report the company quickly mentioned a new LG V smartphone will be released soon to help with revenue. They didn't share anything else at the time, but today sent out official invites. Confirming the all-new LG V20 will be announced on September 6th in California.
That makes it official. A brand new and improved LG V20 will be announced in early September, and likely released during the same month to compete with Samsung's latest Note device, the upcoming iPhone 7, and everything else available in 2016.
We also know the LG V20 will be the first smartphone to launch with Google's latest Android 7.0 Nougat software, which in a way confirms Android 7.0 will be released before the end of August.
With the failed release of the LG G5, the company has a lot riding on the new LG V20 and a powerhouse Android 7.0 device could be exactly what they need. As a comparison last year the LG V10 had a huge 5.7-inch screen and a secondary 2.1-inch screen above it for extra features, quick notifications or instant access to users favorite apps. The phone was also made extremely durable with a military-grade aluminum frame, had three cameras, a fingerprint scanner, a dedicated amp for improved audio output and much more. It quietly arrived on the scene but made lots of owners extremely happy.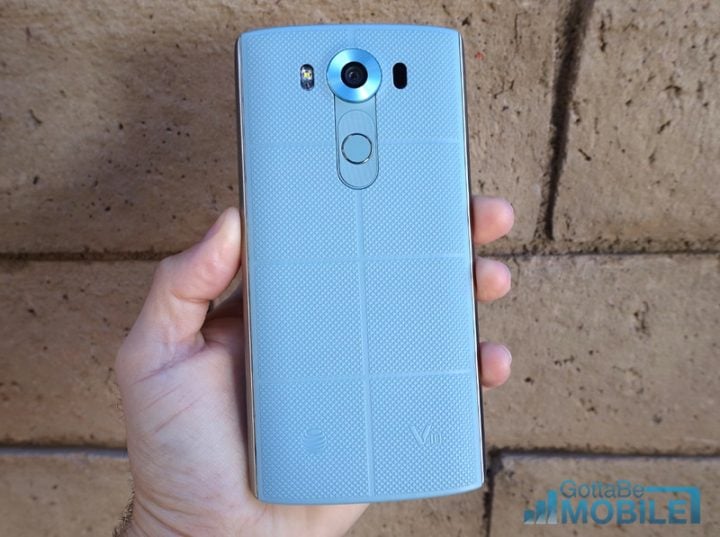 So what do we know about the new LG V20 that will be announced on September 6th? Not much. A few months ago some reports and rumors from ETNews confirmed it was coming soon, possibly around the same time as the Galaxy Note 7, but now we know its arrival will be slightly later. Another unconfirmed rumor states it will have some sort of modular design, but that's yet to be confirmed and may not be the best route given the little success of the LG G5.
LG has confirmed it will once again focus on delivering a great multimedia experience with the V20. That means likely two screens, improved audio, multiple cameras, great build quality, a better fingerprint scanner, possibly water resistance like the Galaxy lineup and much more.
The company has also shown positive signs on their new fingerprint scanner technology. LG has designed a new system that embeds a fingerprint scanner into the display and glass, rather than a rear or front-mounted physical button. The result is a sleek phone with extremely thin bezels, rather than wasting space on the button or back for a fingerprint sensor. Allowing room for a bigger battery, dual speakers, or a bezel-free design.
This could be one of many highlights of the new LG 20V smartphone, but it's still too early to tell. Stay tuned for more details, and we'll report back as soon as we learn more.

As an Amazon Associate I earn from qualifying purchases.