LG's Galaxy Note 5 Rival Release Confirmed
Earlier this year a few weeks before the LG G4 release date in the United States rumors started floating around that the G4 wouldn't be the only smartphone from LG this year. In fact, rumors suggested a bigger, better and faster LG G4 Note or LG G4 Pro was in the works to take on the Galaxy Note 5.
Those rumors actually started before the G4 was even announced, and suggested that in April the company would announce both smartphones, but as we know, only the LG G4 was revealed. However, today LG themselves confirmed a Galaxy Note 5 and iPhone 6s Plus competitor will still be released, only it's coming later this year.
Read: LG G4 Pro Rumors & Specs Emerge
Since the LG G4 launch rumors of a better model have slowed down, but this week a brand new report has surfaced suggesting a rather impressive phone is slated to arrive late this fall, and if rumors are accurate this will be one of the best phones released in 2015, and possibly match many in 2016 as well.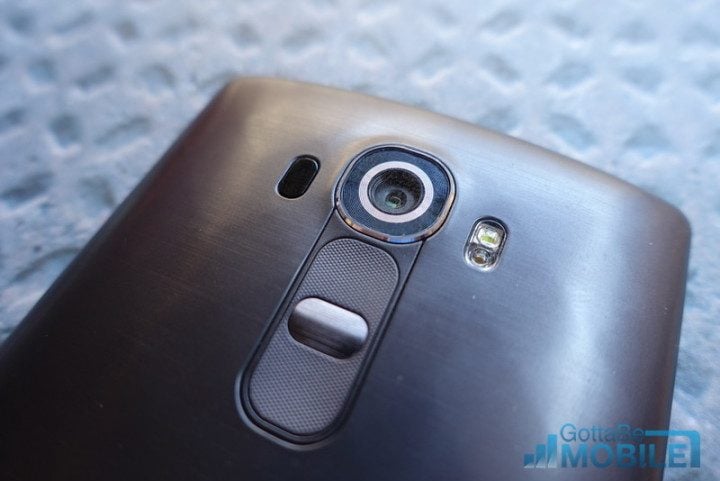 Today the popular and often accurate Korean outlet ET News had a few comments they claim came straight from LG themselves. According to their sources LG will be releasing a "super premium phone" later this year that will take on premium high end devices. A two-device approach similar to Samsung, Apple, and apparently the same move Motorola is making this year as well.
LG also confirmed they plain to release a few "derivatives" of the popular LG G4, that is a great phone, but not doing as well as projected. This means we can expect a few different variants, likely for regions outside of the United States. However, the big flagship "super premium phone" will most likely come to the United States, but be released at a time that won't make it compete with the Galaxy Note 5. The phone looks to take on Samsung's best, but won't be released around the same time. LG wants buyers to have options, not fight the competition head on.
However, if the reports and rumors we've been seeing about this device, which is being called the LG G4 Note or the LG G4 Pro are accurate, it will take on the Galaxy Note 5 and iPhone 6s. The latest reports suggest it's one impressive phone. Here's what we know so far based on rumors.
LG G4 Note (or Pro) Rumored Specs
5.8-inch 2560 x 1440 Quad-HD "Quantum display"
8-core Snapdragon 820 processor with 4GB of RAM
32-64GB of storage and a micro-SD slot
27 megapixel rear and 8 mp wide-angle front camera setup
Android 5.1 or Android M depending on release date
Built-in Stylus
Huge battery
Potential October release date
A few other reports have mentioned an October release date, which would be after the Note 5 and iPhone 6s, giving LG the stage all by themselves. One rumor even claimed LG would push the envelope and deliver a 3k resolution Ultra-HD display, something we heard the Note 5 could have, but likely won't.
If the device indeed comes that late in the year we can expect a fingerprint scanner now that Android M has features for it built-in natively, a USB Type-C connector for faster data speeds, charging, and transfers, and much much more.
If that all ends up holding true this phone would slightly edge out the new Galaxy Note 5, be released in time for the holiday sales burst, and potentially be LG's best smartphone to date.
With the new Galaxy Note 5 rumored to be released in August, not October, and the new iPhone 6s expected to arrive in September, LG has its work cut out for them. That said, if they can deliver a smartphone similar to what's being mentioned above, they could have a real winner on their hands. We'll have to wait and see.

As an Amazon Associate I earn from qualifying purchases.