Lifeproof Introduces Nuud iPhone 5 and Galaxy S3 Cases
Lifeproof, the accessory maker that specializes in waterproof iPhone cases, has a new case for the iPhone 5 that lets users interact with the touchscreen directly and a similar case for last year's Samsung Galaxy S3.
The new Lifeproof Nuud for iPhone 5 uses technology similar to the Nuud case for iPad and iPad mini. It protects the iPhone 5 from water, dust, drops and shocks while getting rid of the screen protection. With the new case users don't have an additional layer between them and the touchscreen on the iPhone 5, which some users prefer.
The Nuud for iPhone 5 comes with a screen protector so users can still protect their screen from some scratches, but the appeal of the case is more for those who prefer their screens bare. Previous cases of the Lifeproof include a screen protector that can make it difficult to use the phone accurately in some instances, and the Nuud case should solve that issue for many users.
Nuud for iPhone 5 also has a few small improvements over previous Lifeproof cases. The hatch that protects the Lightning port opens wider to make plugging in cables easier. The case also has a small piece of plastic that holds the stopper that covers the headphone port so users can't lose it as easily.
The home button of the Nuud for iPhone 5 is also now a separate piece of plastic, making it easier to use than the home button on the Fre for iPhone 5.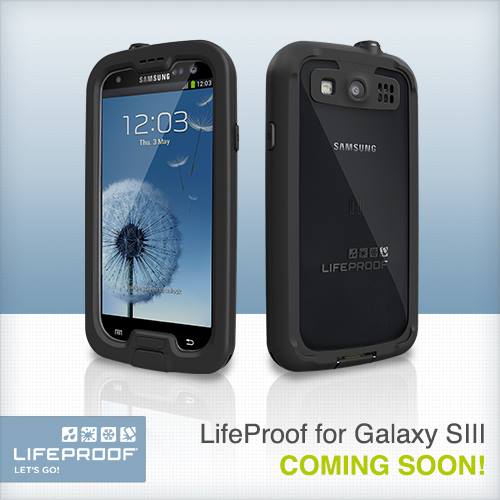 Along with the Nuud for iPhone 5, Lifeproof created a similar case for the Samsung Galaxy S3. The Nuud for Galaxy S3 is the company's first Android smartphone case. The case is a long time coming, Lifeproof promised the case was coming before Samsung announced the Galaxy S4 this year.
Unfortunately, Galaxy S3 users looking for the new case will have to wait a bit longer. While Lifeproof finally announced the Galaxy S3 case, it won't ship until sometime this month.
The Lifeproof Nuud for iPhone 5 is available now from the company's website for $89.99, making it $10 more than the Lifeproof Fre for iPhone 5.

As an Amazon Associate I earn from qualifying purchases.