Lifeproof iPad & iPhone Cases Offer Optional One Year Water Warranty
Lifeproof now offers a warranty for iPhones and iPads that are water damaged while inside a Lifeproof case purchased from the case maker's website. Users will need to pay an additional $10 to $20 fee to add the warranty to a Lifeproof case purchase.
The new Total Water Protection Program will guarantee and iPhone or iPad inside a Lifeproof case won't sustain water damage within one year. If water does manage to damage the iOS device, Lifeproof will repair or replace the device. The repair or replacement will cost users $50 for the iPhone or $75 for an iPad.
If the user has to replace or repair their device Lifeproof will also send over a new case for the newly fixed device.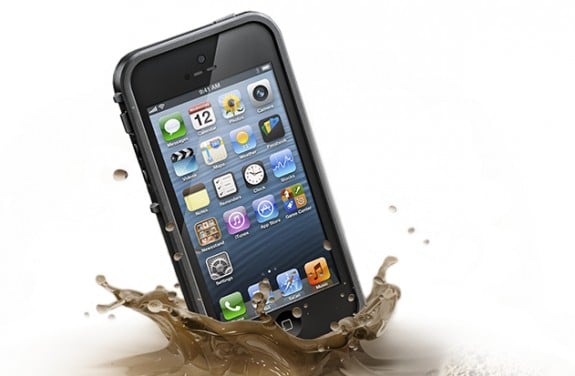 The new Lifeproof plan doesn't offer to repair of replace device that receive any other type of damage. Users who somehow manage to break their iPhone or iPad by dropping it in a Lifeproof case will have to pay for the repairs normally, for example. The Lifeproof case does protect against drops, however, so the scenario is unlikely an issue.
With the Total Water Protection Program, Lifeproof is one of only a few case makers that offer warranties on both cases and the phones inside those cases. At CES Incipio announced it would offer a warranty that covers water damage to users who buy its Atlas iPhone case.
Most manufacturers only offer warranties on their cases. In those cases, users who manage to break their case can typically get a replacement. Not many companies offer to repair or replace a phone if it gets damaged while inside a case, however.
Lifeproof's new plan is a good idea for users who like to take their iPhone or iPad to places where there's a lot of water. It's great for the summer time at the beach or a pool, where an iPhone might fall into the water. It's relatively expensive ($89.99 for the plan and a Lifeproof Fre iPhone 5 case), but still cheaper than buying a whole new phone.

As an Amazon Associate I earn from qualifying purchases.