LifeProof Samsung Galaxy S III Case Teased
LifeProof will soon release a version of its durable smartphone case for the Samsung Galaxy S III.
LifeProof is best known for its durable iPhone cases which protect the iPhone from water, dust, scratches, and drops. The company also recently introduced the Nuud case for the iPad. The Samsung Galaxy S III is the first non-Apple product LifeProof will make a special case for.
There's no release date or price for the LifeProof Samsung Galaxy S III case, only a few teaser images that show a silhouette of the Galaxy S III case. LifeProof does have a preview page for the device where Galaxy S III owners can sign up to receive an email when the case is ready to sell.
Read: Best Galaxy S III Cases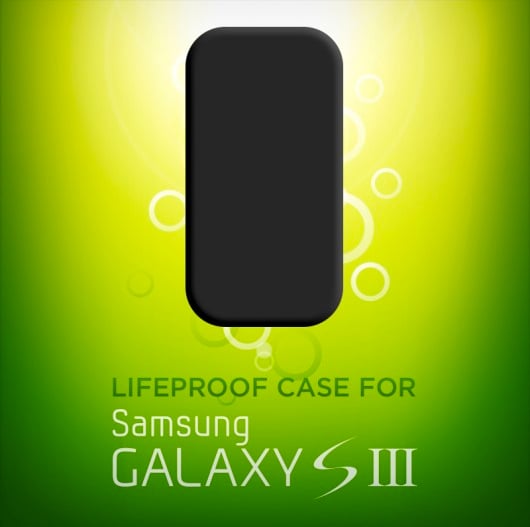 LifeProof sells its iPhone 4S case for $79.99, and its hard to imagine a Samsung Galaxy S III case selling for much more than that.
LifeProof isn't the only company that makes cases for Samsung's flagship smartphone. Companies like Otterbox and Speck also make cases for the smartphone. The Galaxy S III is the first Android phone in recent memory to have a large collection of cases available. Most case makers tend to stick with the iPhone and iPad, but many are now including the Galaxy S III in their lineup.
The downside for Galaxy S III owners is they have to wait a bit longer for cases to come out because Samsung changes its designs so dramatically from year to year. Apple typically keeps one design for two years, making it easy to have cases ready for the "S" devices. Case makers that design for Samsung's Galaxy S phones must to start over every year.

As an Amazon Associate I earn from qualifying purchases.