Lighter, Better PS4 Could Arrive at E3 2015
A new filing with the United States government seemingly just confirmed what some already suspected. Sony is preparing is preparing to refresh its PS4 video game console soon. In fact, we could see the refreshed PS4 at this year's E3 2015 event.
Video game website DualShockers uncovered documentation sent to the Federal Communications Commission that outright confirms there's a new PS4 console on the way. We know that these are refreshed PS4 consoles because of their description. Computer Entertainment System is listed as the type of equipment, along with an origin company of China/Japan and Sony's name. The date on the submissions reveals that the FCC received samples to test in March, well past the launch date of the original PS4 console.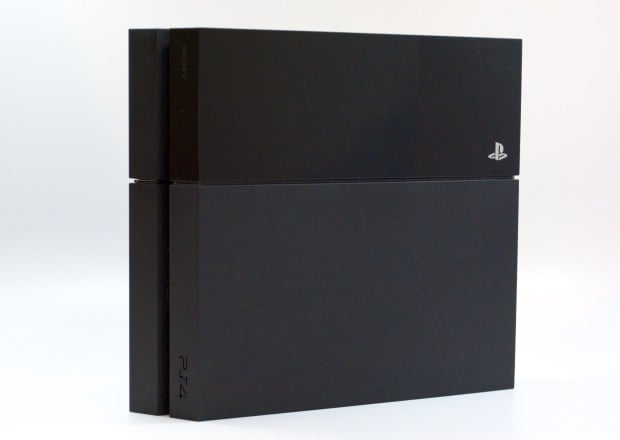 CUH 1215A is one of the systems Sony submitted for approval to the FCC. The documents reveal that it has 500GB of storage, a AC 100-240V power supply and weighs 2.5kg. Another model, named CUH 1215B has 1TB of storage, but doesn't seem to be that different from the first model since it's only a slight name change.
All of this means practically nothing until you're able to compare it to the original PS4. Named CUH-1115A it weighed 2.8kg, a bit less than this new money. It also offered a bigger power supply. From this information we can gather that the new PS4 will have a small power supply and be lighter than its predecessor.
How Sony was able to get the console lighter while still providing the same features will be the interesting thing to watch for. A significant change in weight indicates the company redesigned something major inside the PS4 or dropped an ancillary feature. For example, DualShocker speculates that the change in weight could be related to Sony dropping the Blu-Ray disc drive. To be clear, that's complete conjecture at some point, but something internally had to be altered to get the kind of weight savings alluded to in these documents.
Most governments have laws that force electronics makers to send in prototypes for testing against the frequencies of other products. The FCC serves that function here in the United States, which is why the documents containing information about the new PS4 are being treated as genuine. If Sony was planning to launch a refreshed PS4, it'd have to submit it for testing before it could sell it on store shelves.
Read: 5 PS4 Games We Expect to See at E3 2015
Hardware makers, including Sony do tend to quietly improve the internals of products that are already on store shelves without much fanfare. Motorola did this last year when it quietly changed the speaker grills and power button on its Moto X 2014 iPhone competitor. Sony itself introduced an updated PS4 last year that looks identical to the version it launched back in 2013 and doesn't have any feature changes that users would notice.
What's important to consider here is the timing and storage capacity of this new PS3 model. E3 2015 is scheduled to kick off in less than two weeks. Changing internal components is one thing, but changing the storage capacity inside is something that Sony would want to announce to the world. A bigger hard drive means more space to store games, television shows and movies. That's the sort of thing a hardware maker would announce at a press conference. Sony has a press conference scheduled at E3 2015 for June 15th.
Read: Details on How to Watch Sony's E3 2015 Experience Revealed
At first glance it may seem a bit too early for Sony to be making huge changes in its PS4 line-up, but that's not necessarily fair. The PS4 and Xbox One launched in the fall of 2013. This November will mark two years since they arrived on store shelves. It's at about this point in console life-cycles that Microsoft, Sony and other start thinking about ways to improve their console's designs, After all, the huge redesign of the PS3 helped it gain momentum against the Xbox 360 a few years into their battle for dominance.

This article may contain affiliate links. Click here for more details.