Like Entertainment? Don't Buy an Xbox One Right Now
Now is not the time to be a consumer device from Microsoft. More specifically, it's really rotten time to purchase an Xbox One.
Don't misunderstand, hardly anything about the all-in-one entertainment console has changed. You can still watch television shows. There are a handful of very high-profile games coming to the console later this year too.
That being said, you shouldn't buy an Xbox One – or really any type of consumer device from Microsoft – because Microsoft doesn't understand you… and I think the proof is here for everyone to see.
When Microsoft unveiled the Xbox One last year, it was the crown jewel on top of an entertainment strategy that was just starting to come together. The Xbox One's processor, the Xbox 360, may have launched as a gaming platform, but very quickly Microsoft was able to build momentum by incorporating other types of entertainment in the experience. First they added Xbox Video, a place where the entire family could purchase movies and television shows. Then there was Xbox Music, an app that brought the company's streaming services to the living room.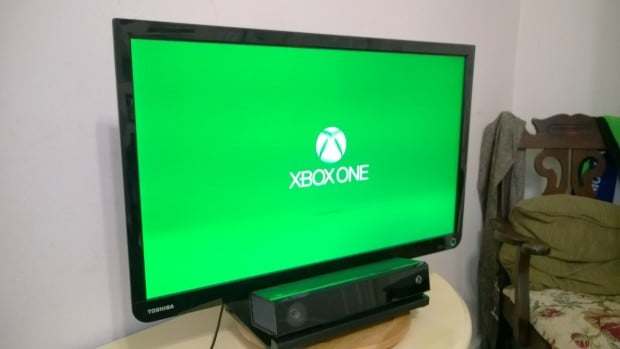 With the Xbox One, Microsoft continued the tradition. Every Xbox One included updated Xbox Music and Xbox Video apps. An HDMI pass-through port also allowed users to plugin cable boxes and other extras.  All at once, the Xbox One was an acknowledgement that users do more than just game. Sure, gaming is a big industry and a popular activity, but many more man hours are spent watch television shows and listening to the latest LMFAO album through music services.
Lately, Microsoft has put all of that on the back burner. The Xbox Media Briefing at E3 2014 didn't have any interesting information about the Xbox One outside of new games. A few weeks before the event it announced that more entertainment apps would be making their way to the console but nothing else. That was disturbing, but not surprising considering the disaster that was the Xbox Media Briefing the year before that.
It's gotten weirder though. Last week Microsoft laid of thousands of workers and announced that the 200 people who'd they'd charged with creating original video content for Xbox Live would find themselves out of a job over the next year or so. With that the company killed off any hope its Xbox Video service ever had of finding firm footing in a world where we all prefer to stream video more than we actually purchase a single episode of something for a $1.99.
All of this is happening as Xbox Music remains one of the worst alternatives for music streaming smartphones and tablets have ever known, and just yesterday Nadella announced that the company would be "streamlining Xbox Music and Xbox Video." We don't yet know what that means, but I seriously doubt anyone corporate executive has ever "streamlined" something and it ended up better than it was before.
To those closely watching the moves Microsoft is making, the writing is pretty much on the wall. Microsoft cares about selling hardware, but only in so much as it cares about moving new types of Windows devices. It's as if, overnight, the Xbox One stopped being a consumer device and started being a soulless conduit to boost the amount of devices Microsoft can claim it sells with Windows on it. (The Xbox One actually runs a modified version of Windows.) Sure, that means users will still be able to play games on it, but these failures are shinning a harsh light on entertainment offerings Microsoft makes available to users through all of its platforms.
It's clear that Microsoft doesn't understand users. It doesn't get that the average person needs a decent music experience more than they need a mobile version of Microsoft Office. It seems to have forgotten that a large portion of all Xbox Live activity was users enjoying streaming through Netflix and other video services.
I could be wrong. Microsoft could have some new revolutionary plan for approaching consumers in a way that matters. It could finally realize that the iPhone became popular because of the entertainment it allowed buyers to enjoy as well as the mobile version of iWork that they could purchase. Maybe it could even have some bold plan to finally give its users a cohesive music and video experience like iTunes.
I'm starting to doubt that though. There are now enough signs and strange comments being made that it's not the right time to buy an Xbox One, Surface Pro 3 or any new Windows Phones that are made by Microsoft. All of this back and forth makes you question if Nadella or Microsoft really has a solid plan for making devices that enable the "digital life experiences" the company's executives keep talking about.
People buy consoles – gaming, or even the Apple TV – because they want to be entertained. They might prefer games, but they also want to watch television shows and enjoy the latest movies. You wouldn't purchase an iPod Touch if the music and video experience weren't up to snuff. You wouldn't purchase a Kindle if the reading experience wasn't decent. How the Xbox One handles music and video is absolutely essential and Microsoft needs to understand that. If you're a media lover, why would you purchase what should have been a living room console from a company that doesn't understand the things you do in your living room?
You wouldn't and you shouldn't, so don't.

This article may contain affiliate links. Click here for more details.