Linda Epstein Checks Out Mirage
Linda Epstein of Tablet PC2.com is checking out Mirage. No, not some silly mirage off in the distance, but Mirage the automation software by Autonomic Controls. The Beta release of Mirage offers up touchscreen remote management of the digital media stored on your PC or network. And I think Linda is right, this is a perfect applciation for a UMPC.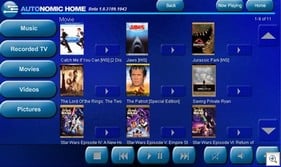 Check out more on TabletPC2.com or register for the beta here.

As an Amazon Associate I earn from qualifying purchases.