Linda Epstein Covers The Samsung Q1 Ultra Launch In NYC
Tablet PC MVP Linda Epstein covered the launch of the Samsung Q1 Ultra in New York on Monday night and has posted a series of pictures and impressions on TabletPC2.com. From her impressions it looks like she liked what she saw. Here's a quote:
Its small, its light and its fun to use. Don't be fooled by the small light size of the Q1 Ultra or the The 800 MHz processor. Designed for productivity, entertainment and portability the Q1 Ultra -Ultra Mobile PC is a machine can do it it all.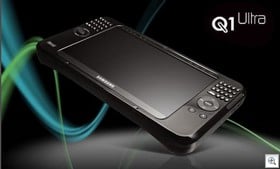 Check out more at TabletPC2.com

As an Amazon Associate I earn from qualifying purchases.