Linda Epstein Has Too Many Tablet PCs
I used to think Rob and Hugo had too many devices. But they don't compare to Linda Epstein at TabletPC2.com. She gets her hands on just about every device that comes down the pike and shares her thoughts with all of us. In her latest article she answers questions about many of them, as well as her personal thoughts on which Tablets she prefers to use and why. Quite a read and quite a collection.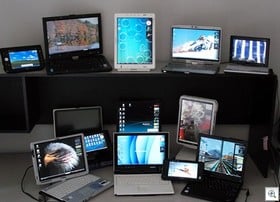 This article may contain affiliate links. Click here for more details.