Linda Epstein Photos from WinHEC
Looks like WinHEC might be the place to be to catch some glimpses of some new gadgets. Linda Epstein at TabletPC2.com has posted some photos of Fujitsu's new Ultra-Mobile PC, (pictured here in the thumbnail) the HTC Shift, and lots more.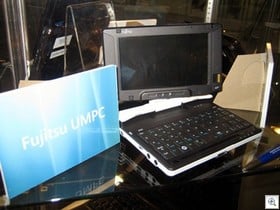 She promises more to come, so you might want to check back frequently.

As an Amazon Associate I earn from qualifying purchases.