Linda Epstein Reviews The Fujitsu Lifebook T4200 Tablet PC
Linda Epstein just keeps cranking out the reviews of Tablet PCs these days and we are all the beneficiary of her great work. For those of you, like me, who prefer higher resolution screens on a Tablet PC, you need to check out Linda's review on TabletPC2.com. SXGA+ Tablet PCs are getting fewer and farther between these days.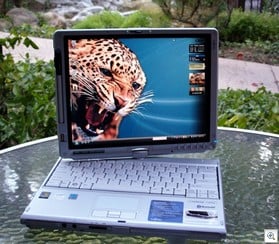 As usual, Linda does a very thorough roundup of her subject and the review is well illustrated with pictures. Check it out here.

This article may contain affiliate links. Click here for more details.