Linksys EA6500 Wireless Router Review: Struggles to Keep Connection
After a great experience with a Linksys WUMC710 Bridge, we tested the Linksys EA6500 Wireless Router hoping for the same simple setup and solid performance. The Linksys EA6500 Wireless Router uses a simple administrative page, but setup and performance fell short of the baseline set by our old D-Link router. The EA6500 degraded for us after a few days forced restarts, and even a full reset.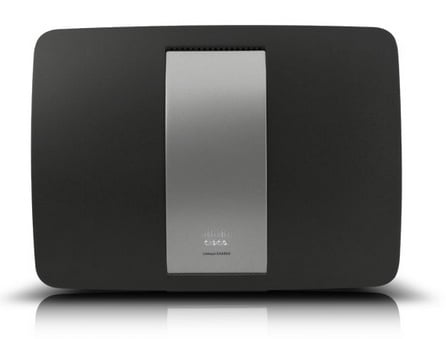 Outdated Firmware and Instability
After many failed attempts and multiple tech support calls to Linksys and Charter, we learned of a Linksys EA6500 Wireless Router firmware upgrade. With that installed the router finally worked… for a while.
Post firmware upgrade, setup took about five minutes and the router performed solidly for a few days. Then things got worse. The router slowed down and then served intermittent connections. We restarted the router every night for few nights in a row to keep it working. After that, it needed a factory reset. Things worked for a few days once more, and then the instability started again.

After a third full reset it seems to be working now, and has held a connection for a week. But multiple restarts and factory resets to get to this point are unacceptable.
Linksys Smart Wi-Fi, NFC and Mobile Apps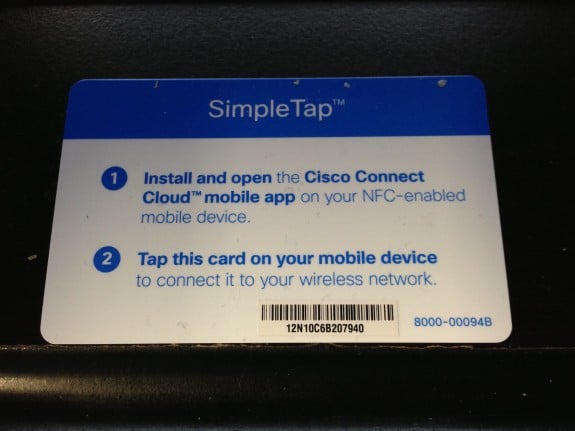 We liked the Linksys EA6500 Wireless Router's simple admin page. Advanced users will find it frustrating, but we bet most buyers would like the straight forward interface, (if their router stays connected).
Linksys included an NFC setup feature which lets users tap the included card on a phone or tablet to connect to the network instead of entering passwords. The feature only works with Linksys Smart Wi-Fi app installed. Once a user connects a Wi-Fi only device to download the app, they don't need the NFC card any longer. The card works, but we find it's a gimmick, not a useful feature.
Linksys offers a few mobile apps that work with the router. We already mentioned the Linksys Smart Wi-Fi app that controls the router's interface. The other apps included filtering apps, a device monitor and media player. Find links and more info at the Linksys App Center. They worked in our limited testing.
Linksys EA6500 Wireless Router Performance and Specs
Speeds proved inconsistent. Notice that the above test over Wi-Fi ran faster than the wired test below. Often we got faster speeds, but they were all over the speed spectrum.
Linksys bills the Linksys EA6500 Wi-Fi Router as a media streaming demon. In our tests it worked most of the time, but we did experience numerous stalls, pixelation and occasional streaming failures while connected both wirelessly and via Ethernet.
Conclusion
A $199.99 router should come with working firmware and should consistently run for more than a few days. If Linksys fixes the problems with this router via another firmware upgrade, then we would recommend it. As it ships, buyers should avoid it. The Linksys EA3500 offers fewer features, but works great for under $100 on Amazon and works with the apps. It does not have the NFC feature.