Live NFL Games Could Come to Google Play or Netflix
The short week which is Thursday Night Football in the NFL isn't extremely popular, but what if you could enjoy the game right from your Android smartphone and tablet with Netflix or from the Google Play Store? We've heard varied reports the NFL is is looking to make some changes, and this week a big one arrived.
Back in June details surfaced that the NFL was meeting with Google over possible NFL Sunday Ticket packages on YouTube, but it sounds like this isn't all they discussed. This week the Wall Street Journal reported an idea of the NFL doubling up and having two Thursday Night Football games a week, instead of one. Fan of the move or not, one important part of the story was regarding how these games will be offered.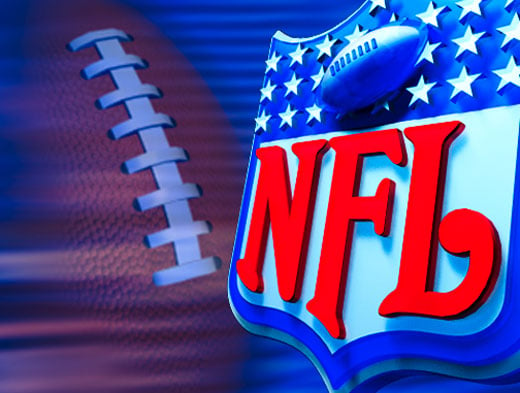 While Television and Network Cable currently rules this entire area, there's no doubt that additional mediums and streaming options are the future. A prime example is Netflix, which was also a part of the interesting comments from the WSJ this week. Their report goes on to state that the additional TNF games could be offered in a nontraditional method, such as delivering it to the Google Play Store for millions and millions of smartphone and tablet owners.
"League officials have also considered selling the Thursday night package to a nontraditional media partner, including online players like Netflix Inc. or Google Play." – WSJ
As we mentioned above, this isn't the first time we've heard reports of Google and the NFL working together to offer more users the NFL experience. Bringing it to mobile would be an extremely smart move for Roger Goodell, Commissioner of the NFL, and the NFL as a whole. One problem with the move however is Thursday Night games are exclusively shown on the company-owned NFL Network instead of ESPN or other cable channels. Which means the NFL would be losing those viewers to Netflix or Google Play.
Read: How to Watch NFL Football on the Go
The NFL is obviously looking at the big picture here, which are mobile and streaming alternatives, because those are the future. With Netflix now offering its own original programming, and possibly a partnership with the NFL, CBS and other cable outlets should be worried.
With Android being the world's largest mobile OS with more than a billion devices activated, getting the NFL on as many of those as possible is an excellent strategy. Verizon has the rights to NFL Mobile but it sounds like other options for the rest of the US could be coming soon.

This article may contain affiliate links. Click here for more details.