Logitech Introduces Night Vision Security Cameras
Logitech is expanding its security camera line with an indoor night vision camera system. The Alert 750n Master System and the standalone Alert 700n are able to beam whatever's going on in your home to your mobile devices, even when the lights are off.
The new cameras are ideal for being able to see what went bump in the night, allowing you to see if an intruder is in your home before potentially confronting them. Logitech already offers a compatible outdoor night vision camera.
Both the Alert 750n Master System and Alert 700n shoot HD videio (960 x [email protected] 15fps) and have a 130-degree viewing angle. Up to a week's worth of recordings are saved onto a microSD card and are offloaded to your PC through a home's power system. This means users don't have to worry about potential wireless network issues. The system can also store footage on DropBox, which is great considering PCs are one of the first things burglars swipe.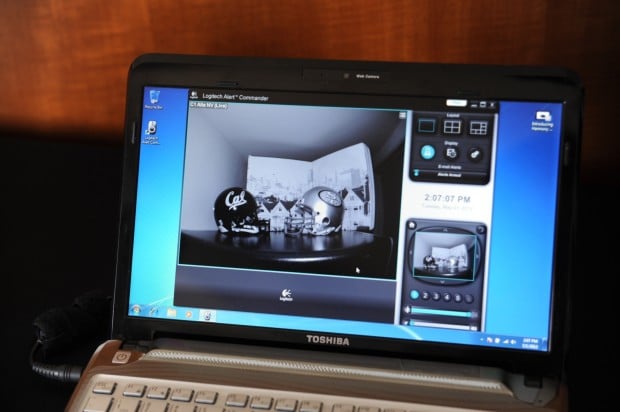 The night vision capabilities on these new cameras is excellent. This is a photo of what some items look like in a completely dark closet.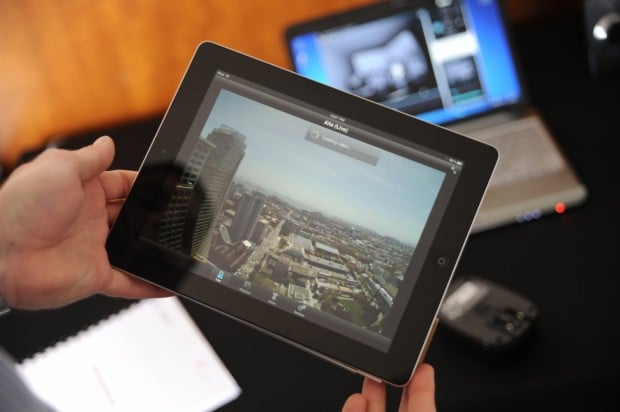 Logitech Alert cameras can be viewed remotely with an iPad, iPhone, Android phone or BlackBerry smartphone. The system can be expanded to up to six cameras so you can cover every angle of your house.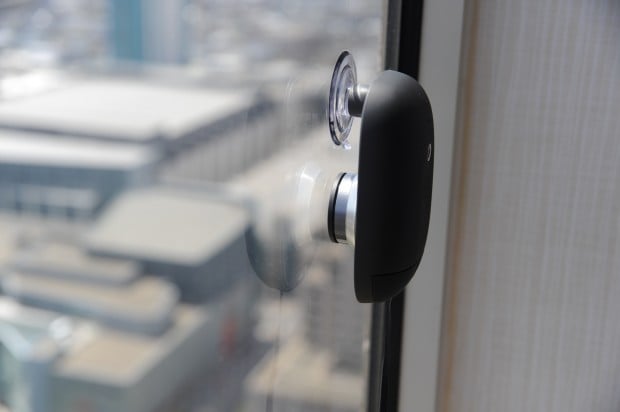 Logitech does offer exterior cameras, but you can also mount interior cameras on windows. This is an easier installation than running power to a home's exterior. The downside of mounting a 750n or 700n like this is that the infrared light emitted by the cameras will be reflected back by the glass, negating the whole nigh vision thing.
This is an overview of the Logitech Alert system.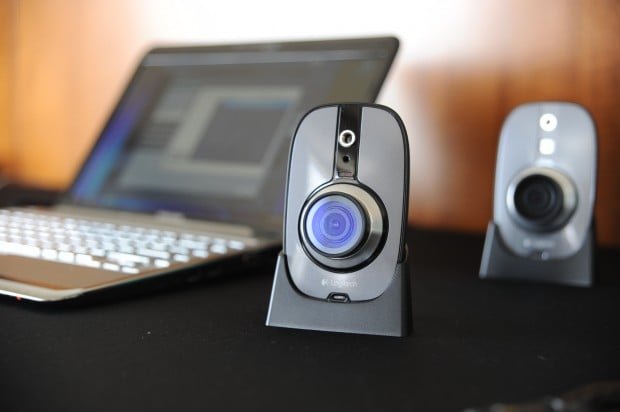 The Logitech Alert 750n Master System is available this month for $299. Additional 700n add-on cameras are available for $229.