Logitech M720 Triathlon Mouse Review  
There are two responses device makers hope for when you first see their new wares: "I have to have that" and "I need that."Reserved for only the most impressive of smartphones, tablets and devices, "I have to have that" is an emotional response. It's what happens when you see something in a department store and are willing to do whatever it takes to get it. Companies that can't get that response out of users are hoping people encounter their stuff on a store shelf and think to themselves, "I need that." Key to eliciting that second response is solving an immediate problem. I didn't know I needed the Logitech M720 Triathlon Mouse, but I did.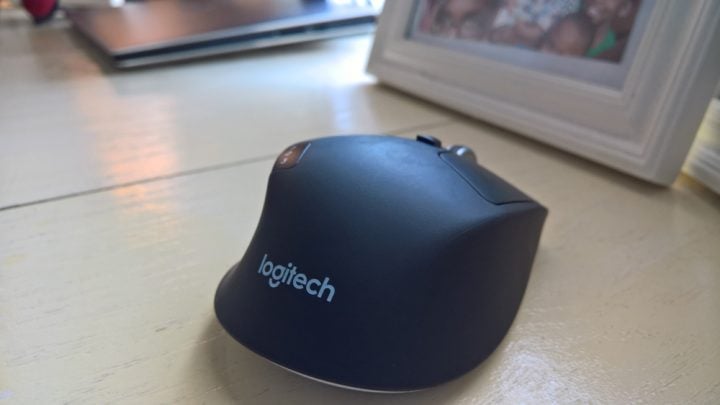 The $69.99 mouse from Logitech isn't a product that metaphorically whispers, "buy me" into your ear. Its design is understated in a way that only a computer accessory can be. It's ergonomic body fits into your hand like any sculpted mouse would. The Logitech M720 Triathlon Mouse lets you connect it to three different notebooks, tablets, and desktops. There's no KVM switch, no extra dongles, no buying the same mouse twice and no pairing your favorite Bluetooth mouse again and again.
Logitech M720 Triathlon Mouse Review: Design & Internals
Covered in a grippy matte plastic, the Logitech M720 isn't one of those mice you're going to accidentally lose in a bag. It stands 4.5-inches tall and weighs 5.0 ounces. Sloped and countered edges let it fit in your palm like a glove. When compared to something like the Arc Mouse or Microsoft's Designer Mouse, you might not assume that this one is perfect for travel, but it is.
A single AA battery powers the Logitech M720 for two straight years. That way, you're very, very unlikely to get stuck looking for a replacement battery. A removable receiver hidden inside the mouse makes it great for presentations and situations where Bluetooth might be a hassle or compatibility is an issue because a device has an old operating system.
All of the required buttons are here: left-click and right-click flank a metal scroll wheel that supports four different directions. This is a must for tablet apps and websites that encourage horizontal scrolling. On the left edge of the mouse, there are three buttons that default to back, forward and Task View, but can be changed within the mouse's software suite.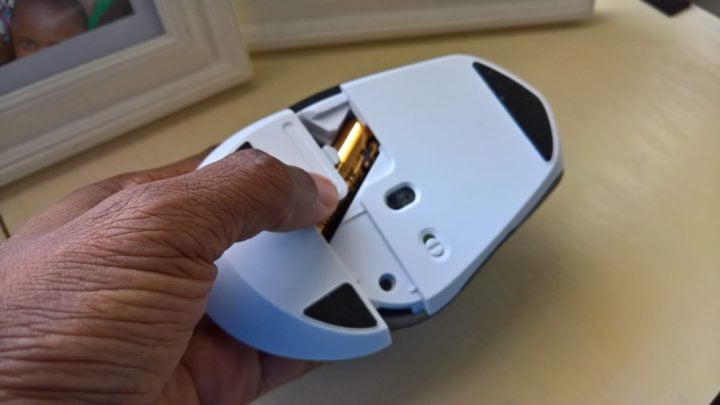 The optical sensor is rated for 1000 dpi, so movements are accurate and fluid. The device has a 30 foot wireless range.
Device switching is all handled by a single button that's on the left-edge of the device, just below the programmable buttons. Backlit numbers let you know what wireless radio you're using and if there's a device paired to that radio or not.
Logitech M720 Triathlon Mouse Review: Experience
When you're doing more with less, you risk adding complexity. Having two computers in an office is complicated when there are two keyboards and two mice to manage, but your mind quickly learns to equate which keyboard controls each machine. Because the Logitech M720 Triathlon Mouse keeps you using the same device, it takes some time to adjust.
But not that much time. I started to think of my two PCs in terms of their device numbers pretty quickly. On Windows 10, the mouse cursor would appear in the center of the device I was trying to use. There's a delay in the switching that's noticeable, but not terrible. Using this mouse was freeing, in a way. I moved my second PC and its monitor farther away because I could still control it without even moving. The Logitech M720 Triathlon Mouse allowed me to clean up my counter space, too.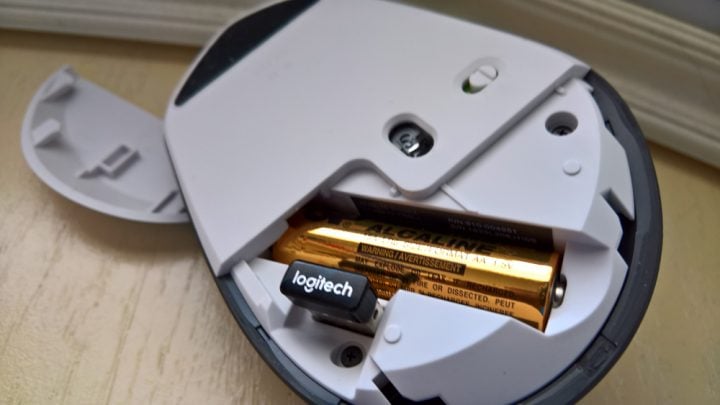 The well-designed customization software doesn't make the mouse stick to button setups universally. As such, you can decide which button does what on specific machines. My office computer on the counter is what I use to play music and audio of all kinds while I write. I used the Logitech Options to make the two side buttons Play/Pause and Forward on just that machine. It was after using this for a day that I decided to ditch my desktop designer Microsoft Mouse for a Logitech M720 Triathlon.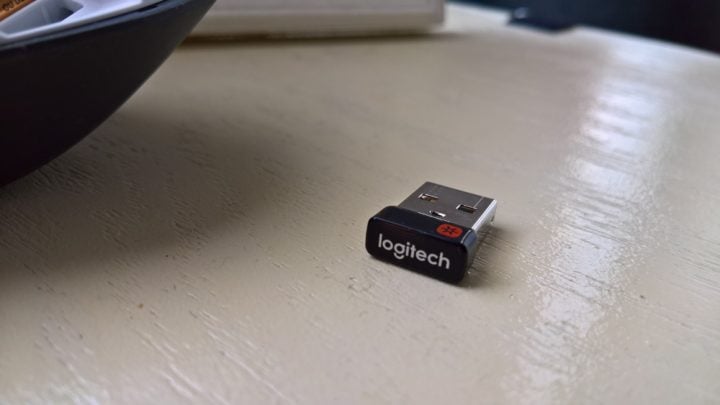 For the third device slot, I opted to pair the device with a revolving door of smartphones and tablets. Android devices worked just fine. My Lumia 950 XL worked well, too. Again, there was a slight delay in switching of two seconds or so, but nothing that ruined the experience entirely.
Logitech M720 Triathlon Mouse Review: Should You Buy?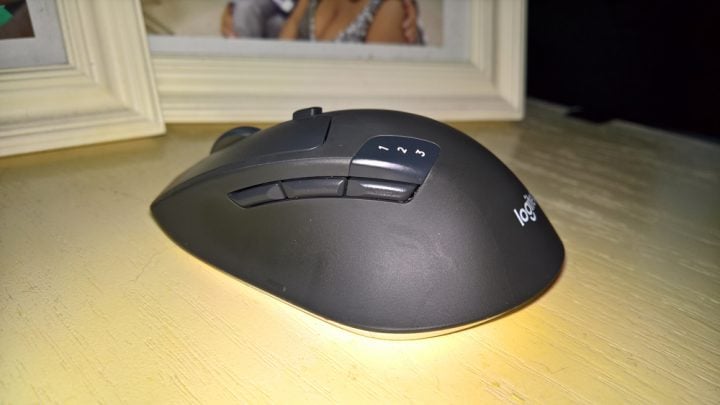 Maybe you're someone who uses a desktop at home and an Android tablet or Windows notebook at a coffee shop. Are you someone that typically likes to buy two of something to keep your computer experience consistent? Do you have two computers in your workspace that you'd love to mange without using a second mouse? You have to try the Logitech M720 Triathlon Mouse.
Before coming across its press announcement, I never knew that something like this existed, nor that I needed one. Now, my procurement list includes one.

As an Amazon Associate I earn from qualifying purchases.