Logitech MX Anywhere 2 Wireless Mobile Mouse Review
Logitech has released a new generation of its flagship desktop mouse and mobile mouse. The MX Master was just recently released, while the new MX Anywhere 2 mobile mouse is brand spankin' new, and we got the chance to try it out for ourselves.
Logitech has a deep history of designing flagship mobile mice. First there was the Logitech VX Revolution (perhaps one of the best mice I've ever used), then there was the Marathon Mouse M705, then the MX Anywhere, and now it's the MX Anywhere 2.
The new mouse is significantly smaller than the Marathon Mouse M705, suggesting that it's not just a hybrid desktop/mobile mouse, but a full-on mobile device meant for serious travelers who need a great mouse to use with their laptop, although I'd easily say that you could still use it as a desktop mouse without a problem.
The MX Anywhere 2 is a really cool mouse, but let's talk about what makes it really cool and whether or not the downsides can make or break a potential purchase.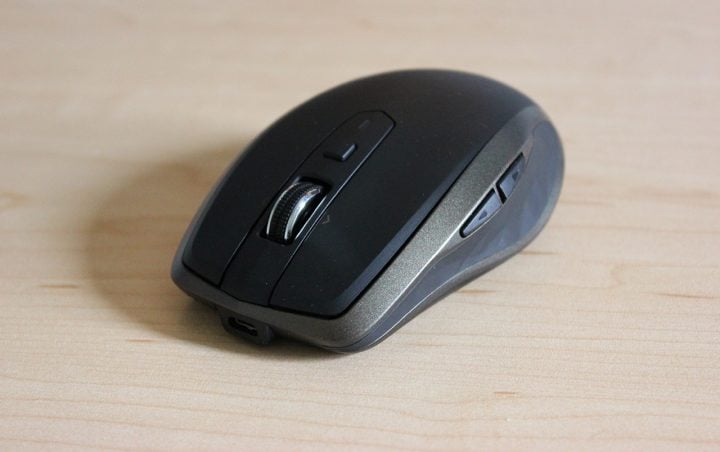 First off, one of the biggest things users should know is that the middle-click button has been taken out of the scroll wheel and moved just slightly back to a dedicated button adjacent to the scroll wheel. I thought this would be a deal breaker from the very beginning, but it's actually not so bad. It takes a bit getting to used, since pretty much every other mouse has the middle click built into the scroll wheel.
Instead of a middle-click button, pressing down on the scroll wheel toggles the two scrolling methods that you can use. One is the traditional way a scroll wheel works, where it "clicks" every 16th of a turn or so, and then there's smooth scrolling, where you can spin the scroll wheel without any friction.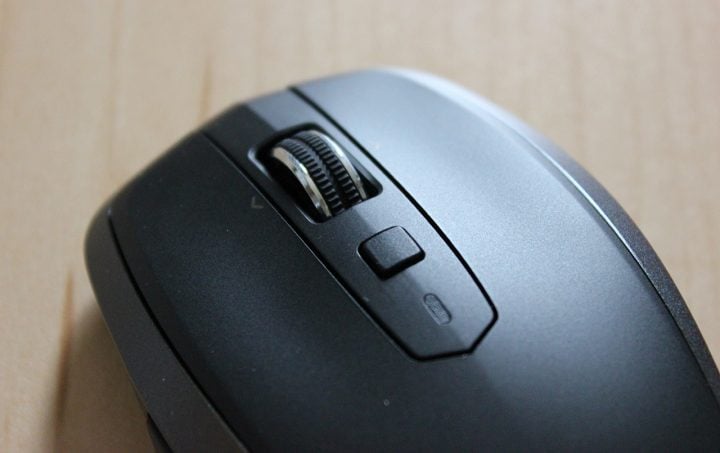 Honestly, I have no use for the smooth scrolling, and I simply just wish that the middle-click button was put back in the scroll wheel, but at least Logitech put in a separate button for it.
One of the other things I first noticed with the MX Anywhere 2 is how smooth it glided across my desk. In fact, I was actually quite stunned. It made my month-old Marathon Mouse M705 seem like it was gliding on a surface made up of 200-grit sandpaper.
Something that doesn't get a lot of attention with accessories is the accompanying wireless USB receiver that you plug into your computer. Compared to Logitech's previous USB receiver design, the new receiver that comes with the MX Anywhere 2 is insanely small. The plastic part that houses the circuitry is less than half the size of the older design, which is insane to say the least.
However, you don't even need the USB receiver if you don't want to use it, as the MX Anywhere 2 comes with Bluetooth and can connect to up to three devices that support Bluetooth Smart (a.k.a. Bluetooth low-energy). From there, there's a button on the bottom of the mouse that lets you switch between the three devices on the fly.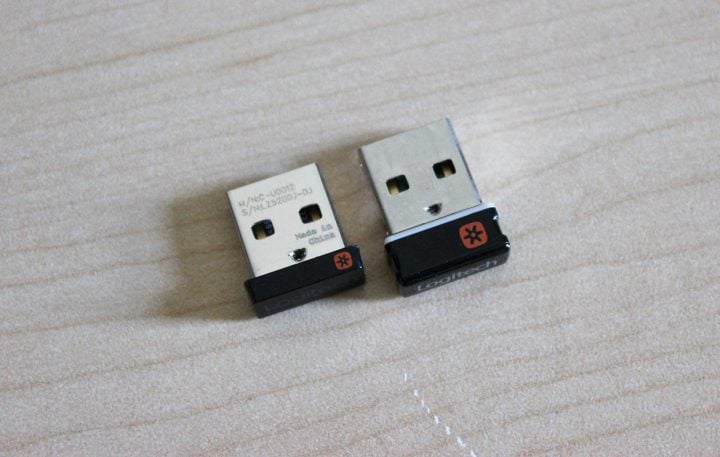 One big change that the MX Anywhere 2 made over its predecessor is that it now has an internal battery. That's right, mice are now going the way of smartphones and are coming with batteries that you can't change out.
In any case, it's not a huge deal since the battery will last quite a while in this small mouse, as Logitech claims you can get two months out of a single charge. However, if you do need to charge it, the mouse comes with a microUSB port on the front and there's an included cable that comes with the package. The best thing about its charging abilities is that Logitech says just having the cable plugged in and charging the mouse for a minute will give it a one-hour battery life.
This essentially means, that if the mouse dies on you unexpectedly, you can quickly give it a boost for a minute and then use it for an hour before you'll need to plug it back in.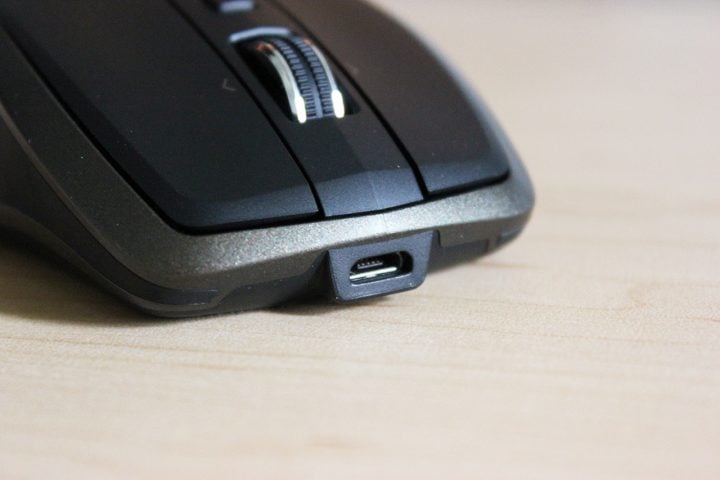 One slight downfall is that I wish the two thumb buttons were moved a bit closer toward the front of the mouse. With the Marathon Mouse M705, the thumb buttons are placed rather perfectly, with little effort needed to access either button. On the MX Anywhere 2, however, it's a bit more difficult to access the rear thumb button, requiring you to put in a bit more extra effort to move your thumb back and catch that rear button.
A lot of users won't end up using these thumb buttons, anyway, but it seems like it'll be a downside for those that plan to heavily rely on them.
In the end, the MX Anywhere 2 is a superb mobile mouse for road warriors, and I would even consider using it as my main desktop mouse, but honestly, the Marathon Mouse M705 is still my go-to choice right now. The middle-click button is located in the scroll wheel where it belongs and the thumb buttons are in a perfect location.
Plus, the M705 is only $35 on Amazon (and I've seen it on sale recently for as low as $22), while the MX Anywhere 2 is a steep $79. Granted, it's a brand new mouse with some cool new features, and we reckon the price will go down sooner or later, but right now I can't see myself spending $79 on a mouse, period.

As an Amazon Associate I earn from qualifying purchases.