Logitech Solar-powered iPad Keyboard Never Needs to be Plugged In
Logitech is on a roll with its new iPad keyboard cases. It's newest keyboard case is solar-powered and will rarely need a charge.
The Logitech Solar Keyboard Folio is more of a traditional case than the Ultrathin Keyboard Cover the company recently released. The new case wraps around the back of the iPad with the keyboard folding over on top of the screen. As with the Ultrathin Keyboard Cover, the Solar Keyboard Folio uses magnets to take advantage of the instant wake/sleep function of the iPad.
Read: iPad Keyboard Case Buying Guide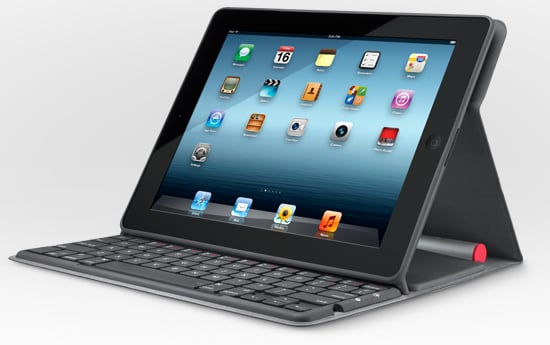 The solar panels on of the Solar Keyboard Folio will charge from any light indoors or out, so as long as any light reaches the solar panels users won't have to worry about charging the keyboard. Logitech claims the keyboard will even work for two years in complete total darkness, though most users probably won't have to test that out.
The solar panels do add some width to the iPad due to the batteries needed. Logitech doesn't say how much width the case adds, but it doesn't look like too much from the images we see.
While the Solar Keyboard Folio is mostly for typing, the case offers two different viewing angles. The first viewing angle puts the iPad just above the keyboard for easy typing. The second viewing angle places the iPad on top of the keyboard for better video watching.
The Logitech Solar Keyboard Folio is available for pre-order now for $129.99. It's a bit more expensive than the $99.99 Ultrathin Keyboard Cover, but it does offer back protection and requires no charging. Those two features could make the accessory worth the extra $30.