Logitech UE Roll Bluetooth Speaker Review
Bluetooth speakers are a dime a dozen, but Logitech looks to change things up a bit with its new $99 Logitech UE Roll speaker.
Logitech's Ultimate Ears series of Bluetooth speakers are arguably the best on the market right now, and as a replacement for its successful but aging UE Mini Boom speaker, the company has introduced the UE Roll.
It's an oddly-shaped speaker — probably one of the weirdest speaker designs I've ever seen. It reminds me of those Smucker's Uncrustable sandwiches that you can buy in the freezer section at the grocery store. It's certainly not a bad thing, as the design provides a unique look and feel for sure, and it can certainly be a major conversation starter.
The nice thing about the design, though, is that it's much more portable than the UE Mini Boom. The Roll can easily fit into a bag and doesn't feel like you're carrying around a small box like the UE Mini Boom.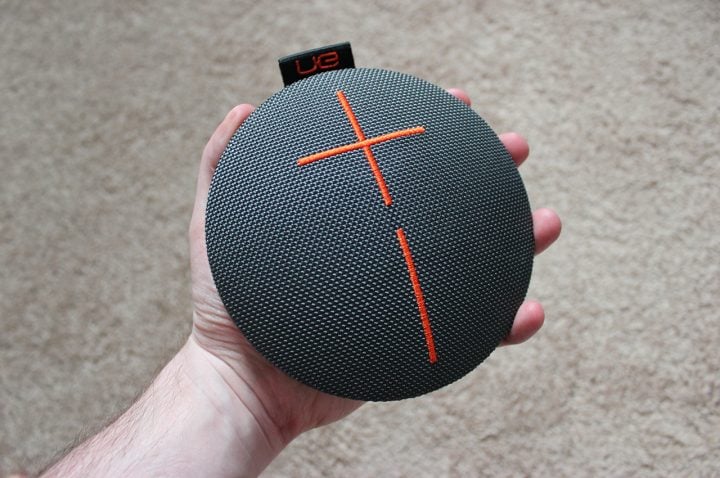 The speaker comes with an attached bungee-cord loop of sorts that lets you hang it from just about anything, like a shower head or a rear-view mirror (although that would probably be a bit dangerous). When not using the loop, it tucks nicely behind the speaker and even gives the rounded bottom a nice platform to sit on so that it isn't tumbling around on a flat surface.
Like other Logitech UE speakers, the UE Roll comes with two giant volume buttons right on the face of the speaker, but just because they look like big buttons doesn't mean they actually are. You still have to press on them fairly dead-center in order to activate them. The buttons are mostly aesthetic anyway, but it would be awesome they were actually bigger and had a wider range for pressing down on them, that way you could sloppily adjust the volume, similar to a snooze button on an alarm clock.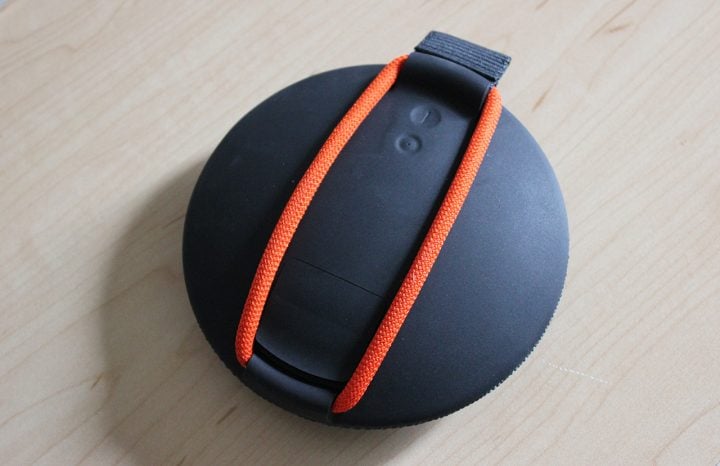 The UE Roll is rated IPX7 waterproof, which might not mean anything to you, but the important part is that it's water resistant, meaning you can use it in the shower or out in the rain and it won't be a huge deal. It can even submerge completely in water, but since it's not completely waterproof, Logitech doesn't recommend doing this to the extreme. In fact, the company includes a blow-up floating device with online orders that fits with the UE Roll so that it can float in a pool, making it great for summer pool parties.
The speaker comes with a microUSB port for charging, and a headphone jack for wired listening in case you don't want to use Bluetooth. The two ports are protected by a rubber flap that can close shut to prevent water and dirt from getting inside.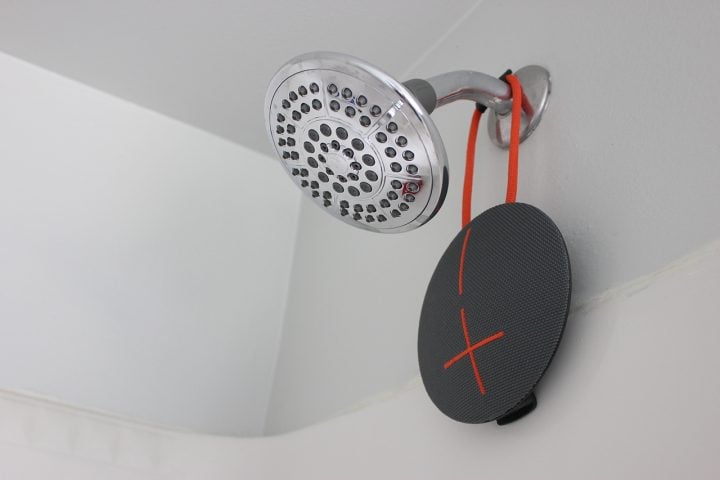 Battery life of the UE Roll is claimed at nine hours, which depends on how loud you play your music at, but I had the speaker playing at a low-ish volume for a good ten hours throughout the weekend before the battery became low, so your mileage will vary, but that kind of battery life is rather impressive, especially for a flying saucer-shaped device like this.
As for audio quality, the UE Roll provides a good lively sound that's great for small gatherings, but it's what you'd expect out of a small speaker like this. It provides decent bass and the volume actually gets really loud. Even outside it got plenty loud and could easily provide background music for small outdoor parties.
I would prefer a bit more treble, but the good news is that there's actually an accompanying app for the UE Roll. It lets you mess the equalizer so that you can adjust the bass and treble according to your tastes. The app isn't required, but it can be extremely useful for its EQ features, as well as an alarm clock (since the UE Roll has an internal clock, which is a pretty cool feature).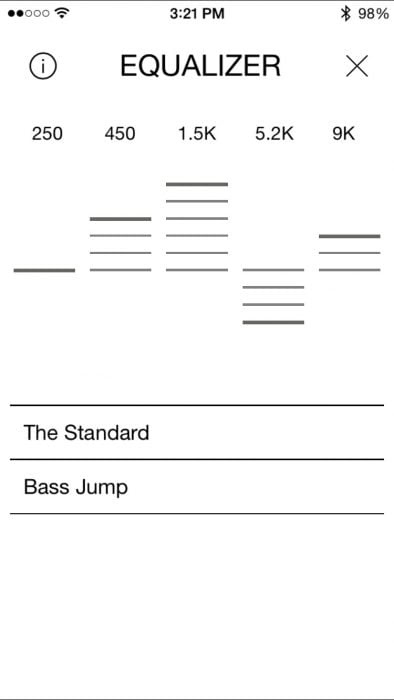 Honestly, the audio quality is about what you'd expect from its size. It's way better than the sound coming out of your iPhone or even your MacBook, but if you're looking for anything loud and booming, something bigger might be better suited for you.
However, it's absolutely great for individual listening and it can even handle small gatherings to provide background music or even louder dance music if that's your thing.