Logitech Ultrathin Keyboard Cover: Keyboard + Smart Cover for new iPad
There are a lot of keyboard options for the iPad. Almost every case manufacturer has their own iPad keyboard case, but none of them also have Smart Cover features like Logitech's new iPad keyboard case.
The new Logitech Ultrathin Keyboard Cover is exactly what it sounds like, a thin cover for the iPad that has a keyboard built into it. This new keyboard cover uses the same magnets as Apple's Smart Covers to secure it on the tablet when not in use. Those magnets also make it possible for the cover to use the iPad's instant sleep/awake feature. Just open the cover to wake the iPad, and close it to put the iPad's display to sleep.
Read: A Month with Apple's New iPad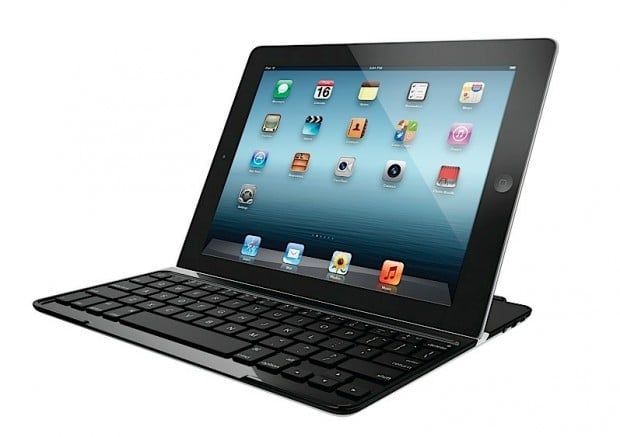 The keyboard connects to the iPad via Bluetooth, and boasts six months of battery life as long as you type for two hours or less everyday. The iPad rests in the stand just above the keyboard, which unfortunately has only one viewing angle. Of course, you can also use the stand for activities that don't involve typing like as watching movies, as long as you're happy with that single viewing angle.
If you don't yet have a new iPad, you might still find the Logitech Ultrathin Keyboard Cover useful. The cover and stand also fits the iPad 2.
The Logitech Ultrathin Keyboard cover goes on sale this month for $99.99.
If this new cover doesn't work for you, check out our iPad Keyboard Case Buying Guide which includes keyboard cases from a variety of other case makers. There's at least one iPad keyboard case to fit almost anyone's usage patterns.