Long Live HP's TouchPad…With Windows 8!?
HP's TouchPad was officially declared dead in late summer when the company ran a fire sale and had listed the tablet for just $99, putting the fate of its much lauded webOS operating system, acquired along with Palm, in question. However, the TouchPad hardware itself may not be dead after all, and its fate may be revived under new CEO Meg Whitman, perhaps replacing webOS with Windows 8.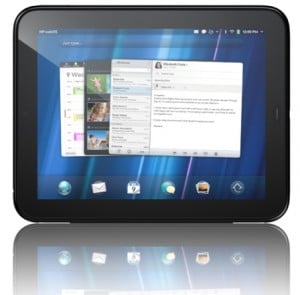 According to Fox News, HP insiders say that the world's largest computer maker is testing Microsoft's Windows 8 Developer Release on some TouchPad tablets. As Windows 8 now supports ARM processors, a first for Microsoft as the company has historically relied solely on the x86 architecture utilized by Intel and AMD, the move would be feasible on current-generation TouchPad slates. At this point, it's still too early to tell if HP will release TouchPad devices in the future with Windows 8, or if it will build new generations of Windows 8-powered TouchPad tablets with stronger processor performance.
HP had decided to can the TouchPad only after a few short months of the device being available on store shelves. At the time of release, the iPad-like pricing didn't spur strong demand, but HP discovered that the $99 price point had prompted more sales and resulted in HP deciding to make more inventory of TouchPad available to consumers.

As an Amazon Associate I earn from qualifying purchases.