Long Zheng Demos Touch Panning in Windows 7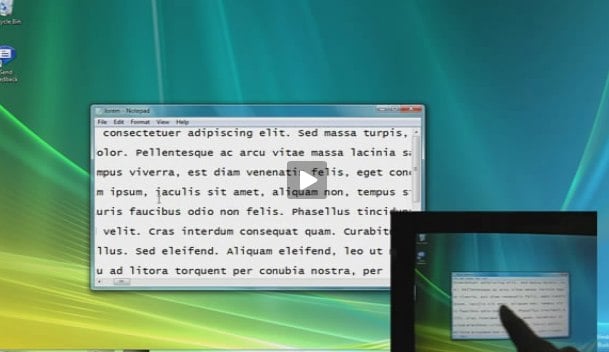 I'm not going to be like the folks at InfoWorld and pass overly premature judgment on Microsoft's pre-beta of Windows 7 because it is just a very early build in the process. But I will say this, I'm looking forward to improvements in future builds of Windows 7, and better support from OEMs (meaning drivers) that allow users to really reach out and work through the touch options on devices that support touch. While those who stop and think realize there is a long way to go on what we will eventually see in Windows 7, the current situation doesn't bode well for a first impression on the first new feature we heard about in Windows 7.
While the Toshiba M750 convertible Tablet PC is a dual digitizer device (and thus not multi-touch capable) you'll see in this Touch Panning demo from Long Zheng of istartedsomething that Touch still has room for improvement in later builds for devices. While at times it seems to work as effortlessly as you would think, at other times it seems a big sluggish. Again, room for improvement in the future.
Head here to check out the video in action.

As an Amazon Associate I earn from qualifying purchases.