Looking at Tablets From Other Players
UMPC Portal has the best database of web centric Tablets that I've seen. Intriguingly it leaves off more traditional Tablet PCs from the likes of Lenovo, HP, Fujitsu, Motion, MobileDemand, TabletKiosk, and others. That said, it's a good roundup of what some manufacturers are hoping (against hope?) that can grab some of Apple's coat tails in the march to sell consumer consumption devices. Not only are there pictures, but the 46 Tablets listed have specs in the database as well. It's a good source to review the day before it all changes.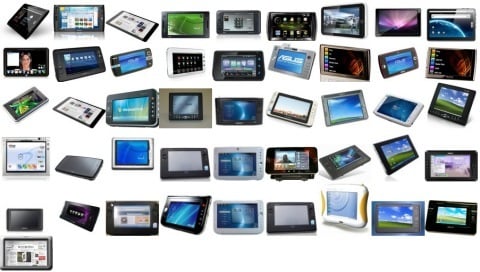 As an Amazon Associate I earn from qualifying purchases.