Lot of hands in the iPad money pot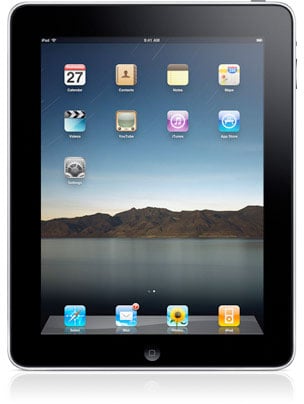 While Google is giving away money to get carriers and vendors to choose Android, the big money buzz this week has been on the opportunity to make it via Apple's iPad.
The device itself is driving millions of dollars to manufacturers. It's been reported that Apple has signed a $240M deal with Samsung for three million iPad displays. That's on top of a reported deal with LG to expand to ten million displays at $800M. That's a billion dollars being circulated just on iPad displays.
On the content front, The Wall Street Journal reports that periodical publishers are gearing up for iPad distribution and floating prices at or below cover. WSJ created the biggest stir by announcing their own subscription price of $17.99 a month, about twice as much as a regular online subscription.
The price grab makes even less sense when you consider the report was about how advertisers are lining up to reach iPad users and engage them with interactive ads. The opportunity to get readers to not just see their ads but spend quality time with them has advertisers drooling. Publishers are feeling out just how excited they are by pushing higher ad rates, while advertisers argue they should pay less since printing costs are eliminated.
App developers too are standing in line for extra cash. PadGadget uncovered a bevy of approved iPad apps, specifically games, in an iTunes preview page. Most are denoted by "HD" in the name, which Gizmodo reports is Apple's preferred notation for iPad-only games. By releasing them as separate titles, rather than as updates to existing iPhone apps (iPad and iPhone versions can be packaged in one app), developers can get an extra payday and/or charge more for the iPad version. Some have already cried foul over the double-dip, but it's not like game makers don't already do this. You can't play your XBox copy of Halo on your Windows PC.
Lot of money circulating around the iPad, not even including the accessory market building up around it, and nobody even owns one yet. This coming week is going to be a very anxious one for a lot of folks as customers start to get their iPads.

As an Amazon Associate I earn from qualifying purchases.