Love Tablet PCs? Become a Fan of MobileDemand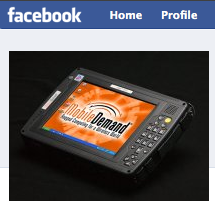 A lot of businesses are turning to Facebook to create community around their products. It is quickly becoming an important way for companies to communicate directly with the people most interested in their product offerings, as well as get sneak peeks at new products, offer input into new designs, etc.
Recognizing the value in connecting directly with their customers and fans of the Tablet PC space, MobileDemand, maker of rugged Tablet PCs, have launched their own Facebook Fan Page. If you'd like to keep up with what MobileDemand is up to or are just interested in Tablet PCs in general, I'd encourage to head over to Facebook and "Become a Fan" of MobileDemand.

This article may contain affiliate links. Click here for more details.