Lowe's Adds Live Monitoring to Iris Smart Home Line
Lowe's announced it will offer professional monitoring services for its Iris smart home system at CES 2016 today. Until now, the Iris smart home system only alerted homeowners of security breaches, smoke and other alarms.
Lowe's will charge customers on a month-to-month basis, helping them avoid the long-term contracts traditional alarm companies burden customers with. United Central Control, a monitoring services company that's been in business for 33 years, will provide the live monitoring service.
Read: The Best Smart Home Products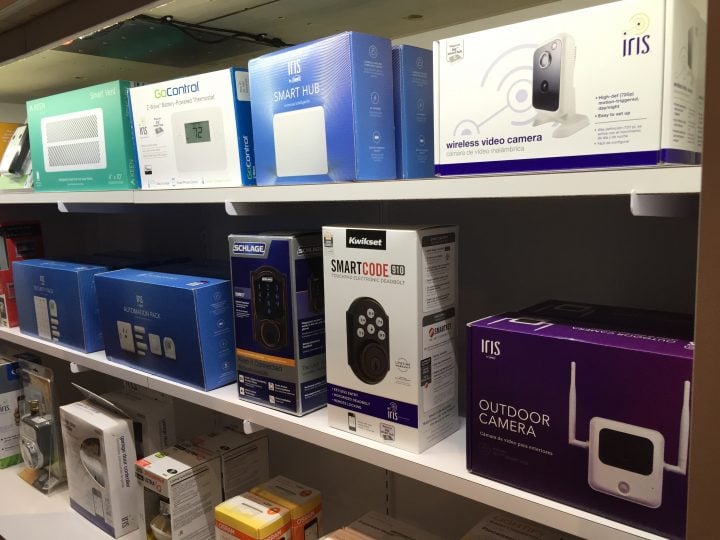 "Many of our customers have been interested in the added peace of mind of 24/7 protection with live professionals available to help if problems occur, but only if it was as affordable and flexible as Iris is today," said Mick Koster, vice president and general manager of Iris Home Systems. "By providing customers with Iris' easy-to-install, wireless DIY system combined with professional monitoring capabilities they can trust and afford, we are offering the most all-inclusive smart home solution available at the best value for both homeowners and renters alike. Whether our customers self-monitor or use our new professionally monitored service, Iris is the smart home system that evolves with you as your life changes and helps make your life easier."
The live monitoring services will be available in select markets for $19.99 per month. That's not bad considering that the subscription includes the Iris Premium Service, which is normally $9.99 by itself. Traditional alarm companies can charge $50 or more per month, depending on subscription details. The $19.99 per month subscription includes the Iris cellular backup service, which kicks in when users' WiFi goes down
The new Iris live monitoring service works with  Iris contact sensors, Iris motion sensors, Iris keypads, Utilitech glass break sensors, Iris garage door controllers, First Alert smoke detectors, and First Alert smoke/CO detectors. According to Lowe's the service will work with new Iris products and with upcoming products from its partners.  A new customer can simply buy the Iris Security Pack ($99.99) and Iris Smart Hub ($59.99), and then be up and running with a professional monitored security solution that they can take with them as they move from apartment to apartment or into a new home, as licensing allows.
If you're just getting started with building out your smart home, you can buy the Iris Security Pack for $99.99 and the Iris Smart Hub for $59.99.

As an Amazon Associate I earn from qualifying purchases.