Lumia 1020 Exclusive Apps: It's Not All Megapixels
While the Nokia Lumia 1020 is grabbing headlines for its innovative 41 megapixel camera, the applications and software enhancements onboard the device may actually leave the longer lasting impression on potential Windows Phone 8 users.
Announced at the same time as the Lumia 1020 itself, Nokia has also partnered with popular application developers to enhance the software experience users get. Starting with the Lumia 1020, Hipstamatic, Path, Vyclone, SNAPCAM, Panagraph, Yelp, CNN and Foursquare will all get feature enhancements thanks to the new Nokia Imaging SDK software that's built into the version of Windows Phone running on the device.
According to Nokia the Imaging Software Development Kit allows developers to use the same software that it's built its own stable of Lumia applications with. Nokia feels that this gives app makers the tools they need to reliably build something unique saying, "The SDK grants developers flexibility to create advanced imaging experiences in their applications for Nokia Lumia smartphones. Whether applying or creating filters or adding effects and adjustments to images, developers can offer people the ability to instantly personalize photos or relive the moment in a variety of ways."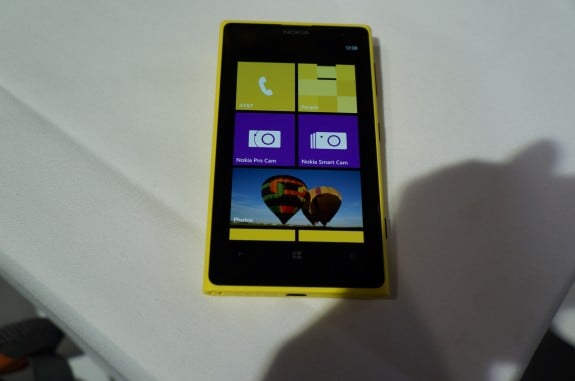 That SDK includes hundreds of filters, effects and enhancements plus access to the same editing tools that Nokia has made available in its Smart Camera and Create Studio apps for Lumia users. Nokia didn't detail when these updated applications might make their way to the Windows Phone Store, however it's generally Nokia's policy to keep apps they've helped develop for only their users for a short period. The Imaging SDK is available today.
Path and SNAPCAM will allow users to share their photos with friends using the latest in filters and free effects while Hipstamatic Oggl Pro will allow users to do much of the same, however it'll add the ability to share images and video to Facebook, Twitter, Flickr, Tumbler and, perhaps more notably, Instagram.
Yelp and Foursquare will use the new software to post high-resolution images of where they are. CNN will allow its users to upload high-definition video as well as photos for its iReports program. iReports allows citizen journalists to share the news happening around them directly with CNN's newsroom.
Panagraph.it will allow users to create both small and large scale mosaic images out of pictures that they've taken.
News reader Flipboard will finally make its way to Windows Phone users. This version will be designed specifically for Nokia Lumia Windows Phones, likely making it a long-term Nokia exclusive application. As for the rest of the applications, it seems they'll also be limited to Nokia user for the foreseeable future, leaving Samsung, and HTC Windows Phone users out in the cold.

As an Amazon Associate I earn from qualifying purchases.