Lumia 900 Back in Stock at AT&T
Over the weekend, AT&T's latest flagship Windows Phone, the 4G LTE powered Nokia Lumia 900 was completely out of stock online for reasons still unknown. Today though, it appears that the carrier is once again offering one of the Lumia 900 models to eager customers.
AT&T has said that sales of the Lumia 900 have exceeded expectations, so it's possible that the carrier sold out of both the black and cyan version of the device.
However, it's also possible that the device was pulled because of data issues that users have been experiencing with the device since launch.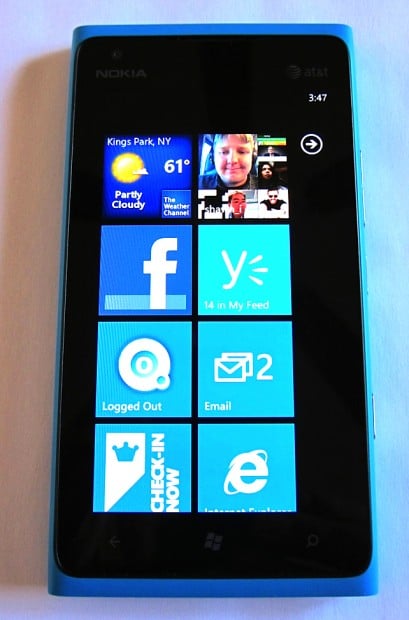 Read: Lumia 900 Review.
The issue caused Nokia to offer refunds to those affected by the issue and AT&T also has rolled out a firmware update to fix the problem.
As of today, the black Lumia 900 is back in stock and available for purchase. The cyan blue colored Lumia 900 is unfortunately still out of stock online and AT&T has not said when the device will be available.
The launch of the Nokia Lumia 900 came with a bang as Nokia lit up Times Square in New York City with a massive marketing campaign, complete with a performance by Nicki Minaj and light shows.
AT&T is reportedly going to be spending over $100 million to advertise the phone here in the U.S.
The Lumia 900 is the most intriguing Windows Phone to date as it offers not only 4G LTE speeds and some great features, but it also checks in with a modest price tag.
Those looking to get it through AT&T can snag it for $99.99 on-contract while Amazon Wireless is offering it for much cheaper.