Lumia 920 Lumia Black Update Puts Windows Phone Update Woes Into Focus
Users of the Nokia Lumia 920 are in for a treat today. After arriving on a few devices before the end of last year, the Lumia Black software update is rolling out to users of the Nokia Lumia 920 on AT&T. Unfortunately, the release highlights more work that Microsoft has to tackle before its Windows Phone operating system can be considered as user friendly as Apple's iPhone.
To be clear, there's nothing but good news for AT&T Lumia 920 users. Previously, Nokia's software update tracker indicated that users of the device were still waiting on AT&T to formally approve the update. As of now that tracker shows the update as available. That means that Lumia 920 owners should be automatically prompted to download and install the update over the next few weeks.
It's the Lumia Black Update that enables support for low power Bluetooth LE wearables and accessories, adds the Nokia Camera app and enables folders through a Nokia-exclusive utility.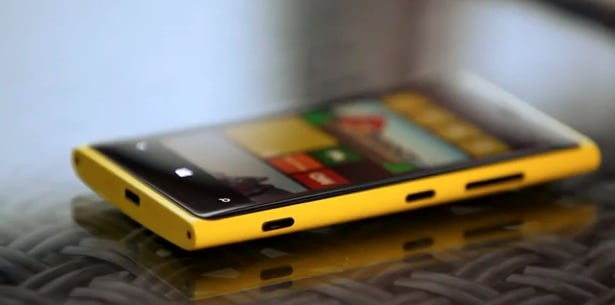 Read: Nokia Shares Details on Lumia Black Update
Those are all great features and they're joined by updates for more Nokia exclusive utilities and the ability for users to set on-board audio as custom alerts.
Instead of the feature set, it's the time it took for the Lumia 920 update to get into the hands of users that's drawing raised eyebrows. Nokia initially detailed the Lumia Black Update on October 23rd. It then sent off the update to wireless carriers to certify on January 9th.
Though a three month time frame isn't terrible when compared to the upgrade cycles that most Android users are forced to suffer through, it's positively glacial when compared to the update timing of Apple's iPhone. Apple is able to rollout updates quickly to devices on multiple carriers at the same time. This allows Apple to build hype for new updates and quickly get out new initiatives to users.
That's something that Windows Phone simply can't do, despite Microsoft first promising users that it'd managed to streamline the update process shortly before it released Windows Phone 7. If Microsoft hopes to truly stay competitive in the smartphone landscape it'll need to continue working directly with wireless carriers and manufacturers to get out updates in a speedy fashion. Taking it's time risks fragmenting the Windows Phone experience and leaving some device owners without essential features. It's this time table that cause GottaBeMobile to conclude that the rumored Windows Phone 8.1 update wouldn't arrive on current devices until May or June.
Read: Windows Phone 8.1 – What We Know Now
Currently, Nokia's update tracker still shows the Lumia 520, Lumia 521, Lumia 620, Lumia 822, Lumia 925 on T-Mobile and Lumia 928 as waiting for approval for the Lumia Black Update.