Lumia Black Update Comes to Lumia 1020 Users on AT&T
AT&T is rolling out Lumia Black, the most recent update to Microsoft's Windows Phone operating system, to the Lumia 1020.
According to reports, the United States' second-largest mobile network began rolling out the Lumia Black update to users with the Nokia Lumia 1020 this afternoon.  Reports from WPCentral also indicate that AT&T is also rolling out a firmware update for the Lumia 1520 phablet that already comes with Lumia Black installed.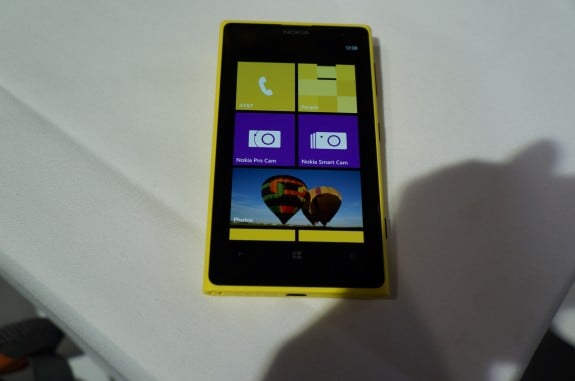 The Lumia Black Update isn't unexpected. Nokia detailed the update back in October. Though it's a full operating system update, Lumia Black is a pretty low-key upgrade that adds a few Nokia-exclusive features. For starters, the update integrates Nokia Glance, an option that allows Windows Phone to surface notifications on their device's screen – even when the device is asleep. While Nokia offered the functionality in a Windows Phone Store app for beta testing, the final version allows users to choose a Glance background too. Glance for Lumia Black also surfaces notifications from more apps too.
Lumia Black also adds compatibility with a new Steps feature. Simply put, Steps counts the amount of footsteps a user takes so that they can decide if they're living an active life style or not.
The update also combines Nokia Smart Camera and Nokia Pro Camera into a single app, appropriately named Nokia Camera.
Read: Nokia Shares Details on Lumia Black Update
The Lumia Black update does include the changes Microsoft introduced with Windows Phone 8 Update 3. However, other than introducing screen rotation lock, more Bluetooth profiles and the option to close apps when in the multitasking screen, most of the big changes in the update are behind-the-scenes. For example, Windows Phone 8 Update 3 includes support for 6-inch displays and the Snapdragon 800 processor that are inside the Lumia 1520.
There's no word from AT&T on when other Windows Phone users on their network might see Lumia Black. The carrier also sells the Lumia 920, Lumia 925 flagship Windows Phones.There haven't been any reports of those users with those devices getting the update.
To check for the update, users should go into their Lumia's settings, tap Phone Update then tap the Check for Update button.

This article may contain affiliate links. Click here for more details.