Lumia Sales Beginning to Start a Turn-Around for Nokia's Future
Lumia, which means light according to Nokia at the devices' introduction at Nokia World in October, may be just that–the light at the end of a dark tunnel for the Finnish smartphone-maker. Since announcing that the company would be banking its future on Microsoft's Windows Phone 7 OS, Nokia has topped 1 million Lumia phone sales since the devices were introduced a few months ago according to several analysts and the aggressive push behind the new OS is beginning to rebuild investor confidence as Nokia is trying to turn its lagging mobile sales around.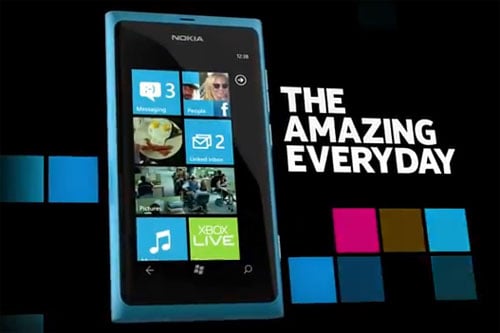 Once the king of phone and smartphone sales, Nokia, like aging competitor Research in Motion, has seen sales of its phones slump since the iPhone was introduced by Apple in 2007. In a bid to re-gain market share, Nokia is framing its strategy as a war of ecosystems, and the company has boldly chosen Microsoft's Windows Phone OS as the ecosystem to hedge its future on. Given that Windows Phone is still a very minor player in the mobile space compared with Android and iOS, Nokia had stunned the world when it announced that it would be abandoning its Symbian and MeeGo platforms and partnering with Microsoft. Now, it seems that Nokia's risky strategy is starting to pay off.
Analysts are speculating that Nokia may have sold between 800,000 to 2 million Lumia smartphones to carriers by the end of 2011. The company had debuted with the high-end Lumia 800 and a mid-range Lumia 710. In January 2012, it added the Lumia 900, a 4G LTE model with a larger display for AT&T's U.S. network and began offering the Lumia 710 for sale in the U.S. through T-Mobile USA.
Nokia still has a long way to go though. Apple is expected to have sold 30 million smartphones in Q4, but its stock price rise is less than Nokia's 15% increase since the beginning of the year. Apple's share price rose only 3.8 percent.
Despite early praises for the Nokia Lumia 800 and winning 13 CES awards for the Lumia 900, Nokia's biggest impact will probably have to come from cheaper handsets that are the mainstay of its Symbian heritage. Cheaper Windows Phone 7 handsets from Nokia probably won't arrive until the second half of 2012 with the introduction of Microsoft's Tango build for the platform.
Via: Bloomberg

As an Amazon Associate I earn from qualifying purchases.