Lumus AR Glasses Hands-on: Google's Glass Competition
When it comes to wearable gadgets like the smartwatch or glasses, a few companies come to mind. Google Glass is a big wearable device, Pebble has a smartwatch to take on Samsung's Galaxy Gear, but they aren't the only ones doing good things in the wearable space.
Lumus is another popular name some may recognize from previous years, offering augmented reality glasses capable of displaying a 60-inch TV to your eyes with a simple headset, not to mention design HUD displays for the military. However, the next stage is wireless AR glasses similar to Google Glass, offering an augmented reality and Android experience right to your eyes. Lumus is one company that is leading the charge, and its platform could eventually rival Google.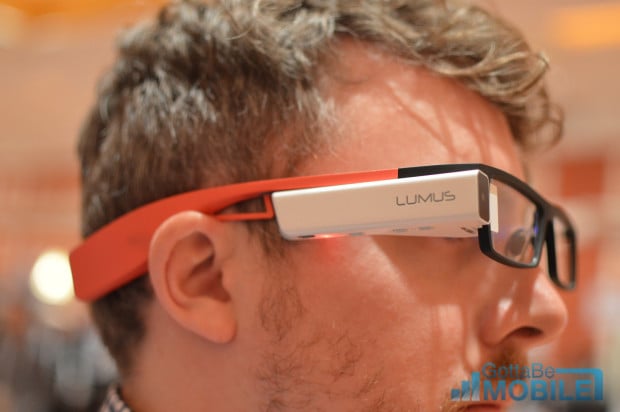 One major difference the Lumus platform offers over say, Google Glass, is its system is designed to overlay images or video right in front of the viewers eyes, then disappear. Rather than to the top right like Google Glass. As a result it won't be as straining on the eyes, not to mention is a better experience while viewing, then it quickly disappears to give you a normal unobstructed view.
Running on Android the newly announced Lumus DK-40 Glasses offer users and developers a 640 x 480 display for viewing pleasure. After a quick glance you'll notice quite the resemblance to Google Glass, at least when it comes to the side-mounted camera and integrated camera behind the ear, but the approach is much different overall. Not only does Lumus have a different direction they want to take the wearable and AR headset, but it is a platform in which other manufacturers can use to create their own stylish eyewear.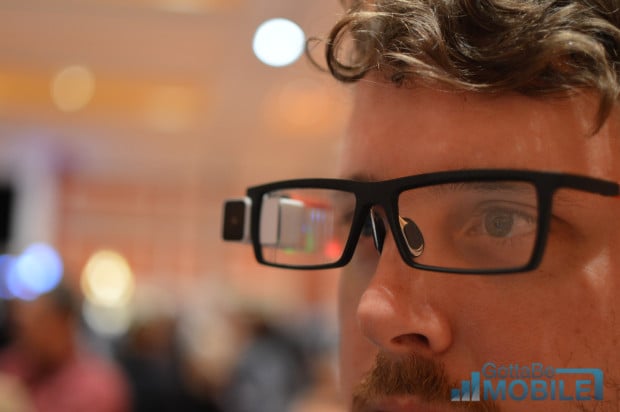 Offering a 5 megapixel camera and a few buttons for controls on the bottom, even though this is only a prototype, you'll be able to snap photos and recharge with the micro-USB port. Then, the accompanying Android app will allow users to display the camera in their line of sight, take pictures, and load different objects into the viewers eyes. Basically working as a remote control. It's nice, because sometimes controlling Glass can be a bit frustrating.
In their current state, they're nowhere near finished, but with a developer kit and SDK that should be available anytime now and was initially stated to arrive at CES this week, we can expect the development to take off as wearables have been a big part of the show. The DK-40 should arrive for some devs and partners in March as a starter, but this is one worth watching in the long run.