Lusso Cartella Luxury iPad Case Review
The craftsmanship and elegance of the Lusso Cartella Luxury iPad case will lure you in, but unfortunately, the case has some drawbacks that make its $199 price tag hard to swallow.
When I first received the Lusso Cartella Luxury iPad case, I was absolutely blown away. The presentation of the thing is about as classy as you're going to find in the world of iPad cases. The case itself comes in a beautiful box, wrapped in a sheath which protects the cases beautiful, hand-crafted leather. The company uses the word 'luxurious' to describe its cases  and it's dead-on in its assessment.
Once I unsheathed the case, I marveled at its design. Each one of Lusso Cartella's cases is handmade and the one I reviewed, the iPad Folio Business Case, sported gorgeous Kodiak tan leather. Believe me when I say this, when I took this thing out in public, it got more than a few stares.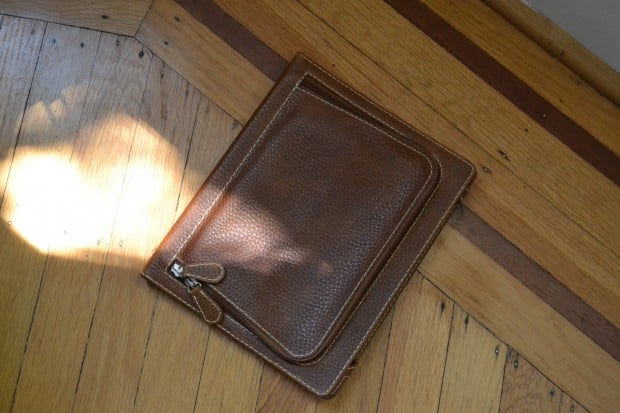 Read: 35 New iPad Cases, Covers, Sleeves and Skins.
And that's what Lusso Cartella is striving for with its cases. It wants them to standout among the crowd and frankly, the case does just that, at least in the looks department.
The top of the case features a pocket that zips open and closed. Inside the pocket, there is storage for things like pens, business cards, and even a small notepad if you so want.
Flipping open the folio, you'll find two sides. On the left hand side, there is a sleeve where a larger notepad could be stored. On the right hand side is where the iPad goes and it gets locked in by four straps which sit in the four corners. Not once did I ever feel like my iPad was in danger of falling out or moving.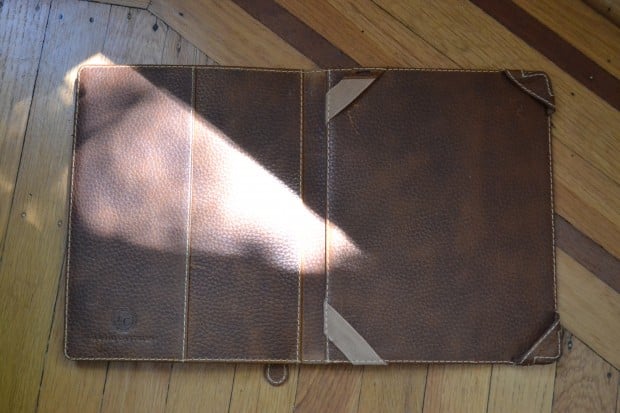 You can also bend back one of the sides to prop up the device so that you can easily use it in landscape or portrait mode while still in the case. The straps don't protrude onto the screen which means gestures are uninhibited.
I should also mention that the case perfectly fit both my iPad 2 and my new third-generation iPad.
So yes, it has a great looks, the pockets are extremely useful especially for the business type and it has good security. but for me, that's where the allure ended.
The case is fairly bulky and because it's leather, it's pretty heavy. The protruding pocket on the top doesn't help matters. I have big hands and it was a chore to carry it around outside of a larger bag, If you're looking for a thin case, this is not it.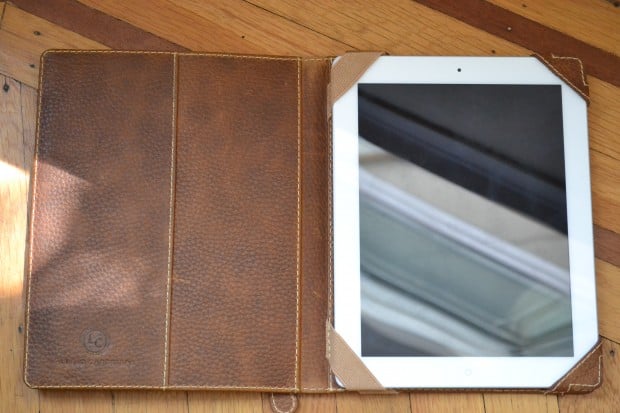 Another drawback is its price. Yes, you get a very unique, handmade, functional case, but there are other iPad cases out there that offer more functionality for a lot less in price.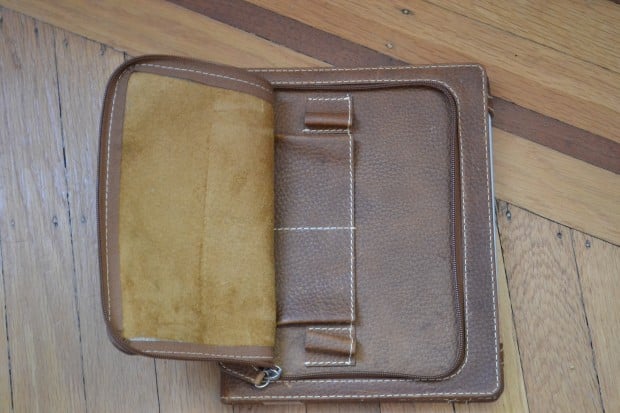 Overall, this is an iPad case whose craftsmanship is virtually unrivaled and a case that will probably never show up twice in the same room. Most people will be better off spending their money elsewhere. But for those that relish luxury and want something truly different, know that you'll get a great case that will last you for years to come.
Pros
+ Beautiful handmade design
+ Spacious pockets
+ Good protection
Cons
– Price is tough to swallow
– Bulky and heavy