Lutron Caseta Wireless Review: Homekit Lights Done Right
Are Lutron Caseta Wireless Homekit controls worth buying? Simply put yes, and I am happier with these than with Hue lights. After spending a month with the Caseta Wireless system from Lutron I've found the perfect home lighting solution.
I can now use Siri to turn the lights in my kitchen on and off, easily turn off the bedroom light after my wife falls asleep and control a living room light.
The best part about this system is that it works with your existing lights. There's no need to spend $60 on a bulb that is connected to the Internet because you can replace your light switch with one that connects to a small base station to let you use Homekit controls.
The Lutron Caseta Wireless system is hands down the best home light control system you can buy. It's advanced enough to give the tech user in the house the features they want, but easy enough to use that anyone can control the lights.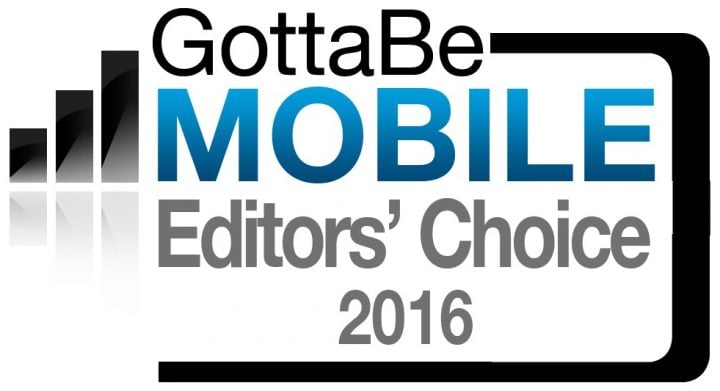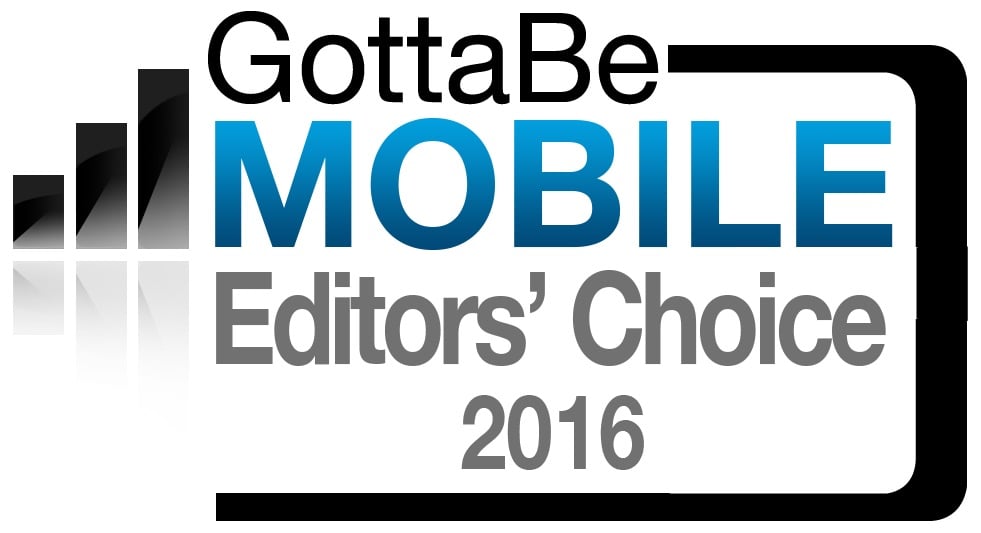 Since there are switches and physical controls, not just iPhone controls. everyone in the house can always use them even if they don't have a phone in their pocket.
All of this comes together to deliver an amazing system, that earns a Gotta Be Mobile Editor's Choice Award.
The Lutron app is available on iPhone and Android, and you can use Siri to control your lights from the iPhone. Lutron just announced Alexa control using the Echo, Echo Dot, Amazon Tap and Amazon Fire TV.
The system starts with a Caseta Wireless Smart Bridge that plugs into your router and then connects to light switches that you can install in your wall or plug-in adapters that you can plug lamps into.
We tested the Smart Lighting Dimmer Kit that retails for $189.95 and we also tested a the Lutron Caseta Wireless In Wall Dimmers. You can buy a kit with the Smart Bridge for $189. You can add to your system with a dimmers and in wall switches as you extend this to new places in your house.You only need one Smart Bridge.
The Lutron Caseta Wireless Plug In Lamp Dimmer kit is simple to set up and use. You just plug-in a small wall plug that you can then connect two lamps to. Press a few buttons to connect to the bridge and you are ready to control your lamps using the Lutron app or Siri. The kit also includes small Pico remotes on a pedestal that you can use to control the
One of the reasons I was interested in the Lutron Caseta Wireless system over Philips Hue lights was to replace the switches in my walls so that I can use any lights that fit the sockets. The In Wall Dimmer kits are relatively easy to install, even in the three-way setup like our kitchen has.
Turn the power off, remove the old switches and connect the wires to the right places on the main Caseta Wireless In Wall control. If you are controlling a simple one switch setup that is all you need to do.
Since we need to do a Lutron Caseta Wireless three-way installation we used wire caps to connect wires on the other side of the kitchen and put a Lutron wireless remote in place of a normal switch. As a novice with electricity it took about 40 minutes to get everything set up, but when I purchase new kits to control the office and dining room I expect I can cut that time in half.
Once set up you can dim the lights from your iPhone, from the wall panel or using Siri. It's so easy that a friend's three-year old had fun using Siri to turn the lights off while my wife was trying to cook lunch. The kid was frustrated to learn that she couldn't control all the lights in the house with her voice.
The Lutron app is easy to use and you can set up scenes that come on at specific times. With the app, Siri or wall controls you can dim the lights to match a bright morning or a chill evening. You cannot control colors like Hue, but for most rooms in my house I simply want bright lights that I can control with my phone.
[contextly_sidebar id="5ivNSUfwD4F7wcKYSy2JD7Yrz2Kl6Sdk"]
After using Hue lights for over a year, they certainly have a place in my house, delivering colorful scenes that match movies and games in a media room, but the rest of my house is better suited for Lutron Caseta Wireless. With a system like this I can control the ceiling fan lights in my office that are candelabra style, and I can add control to my porch light that I don't want to use a smart bulb in.
At first glance the startup cost to buy a Lutron Caseta Wireless system looks pricey, but it is $10 less than a Philips Hue Starter Kit. With the Caseta Wireless system you can control more lights at that price.
In my kitchen I control five lights with a single switch. Had I chosen to put Hue lights in, I would need to spend $300 on five lights instead of on a single switch, or with a Hue Starter kit and another light $260. Instead, I picked up dimmable LED lights for the kitchen on sale at Lowes for $6.80 each.
By combining a physical switch, app control, Siri control and the ability to use any lights the Caseta Wireless light controls deliver the best of both worlds and it's the best way to control your lights.

As an Amazon Associate I earn from qualifying purchases.