Lytro: Nice Trick, But Not the Camera You Want to Buy
The Lytro simply shouldn't be on your shopping list unless you're a photo enthusiast with extra money to burn on an extra camera to add to your collection. The Lytro made quite a splash when it was announced because it has a pretty cool trick up its sleeve, but there are simply too many tradeoffs to make the camera a practical choice for most users.
When I first heard about the Lytro I wanted to know where I could send my money to get one. The camera geek in me wanted one badly, but after reading the initial reviews I'm holding off.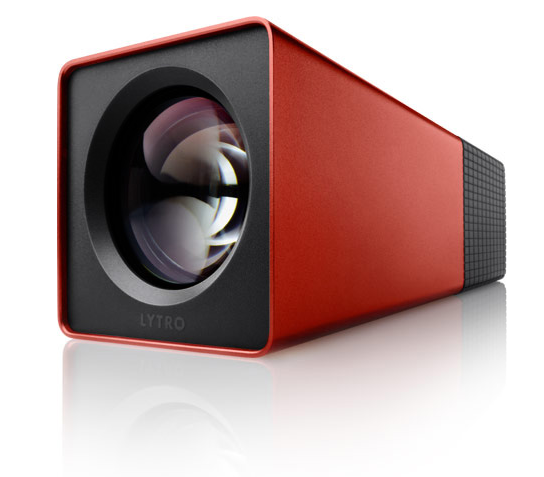 Simply put, $399 is simply too much to spend for a one trick pony. What is that trick? The Lytro shoots with what appears to be a shallow depth of field. This means subjects are separated from the background, similar to what you see in photos most commonly shot by professionals who carefully focus their big DSLR cameras. But sometimes photographers focus on the wrong part of the frame, ruining the image. With the Lytro that isn't a problem because the camera captures more information than other cameras, allowing you to choose a new focal point after you take the picture.

Here's a sample Lytro image you can play with that Robert Scoble shot for his review.
That's pretty magical if you ask me and a feature I'd love to have on all of my cameras. Unfortunately, that single feature comes at a cost. The Lytro isn't shaped like a traditional camera, making uncomfortable to shoot with and impractical in many situations. Low-light performance is horrible, producing results that are worse than some camera phones. The display on the back of the camera is small and its quality hasn't impressed reviewers so far. The images are huge (16 MB) since they're laden with all that extra data that allows users to refocus the image.  Users have to process photos using Lytro's custom software before sharing them online and the results can't be shared anywhere except for Facebook and Lytro's own photo sharing service.
Yes, the Lytro camera will get some snazzy improvements down the road, including 3D capabilities, but these tricks aren't enough for the average shooter and definitely not enough for enthusiasts. Lytro might sell a few of these cameras to geeks with money to burn, but I think they're barking up the wrong tree.  Geeks know that you can always shoot a few versions of the same shot to vary your focal point. You can also shoot with the aperture wide open and create effects similar to the Lytro in post production. No, you won't be  able to let others pick a focal point on the fly, but that novelty will wear thin soon.
If Lytro can't get someone like me to buy their product they're not going to be able to sell many of these cameras.
What People Want
I own and use a Nikon D700, Nikon  D7000 and Olympus EP-3 on a very regular basis. I have shelves full of retired cameras and accessories. Though I rarely shoot with point and shoot cameras, I always keep up to speed with them since a lot of friends ask me for camera buying advice. Generally, people want cameras that are compact, easy to use and produce great photos in a variety of lighting situations.  Here's an example of one such buying advice email I received from a friend who designed cloud software features that you've probably used.
We might replace our point and shoot camera.   are you up to speed on point and shoot cameras?

Ideally there's one with wi-fi built-in (but not where it requires you to upload them to some random service, but instead one that lets me put them into a folder on one or more of my computers).   also we'd optimize for the following characteristics:

tiny / portable
photo quality
low-light situations

We very rarely (almost never) use the manual settings.
I told him to buy the Canon Powershot S100, a $429 point and shoot that produces fantastic images, even on dummy mode. Enthusiasts like myself can flip the camera into manual mode and get all artistic. Its low-light performance is great since it can shoot at f2.0 and has a sensor that's much better than what's found in cameras of similar size. I suggested buying an Eye-Fi card to wireless transfer images to his computer and photos services. Fortunately, the S100 has some features to specifically improve the Eye-Fi experience.
After telling him about the S100 I picked one up for my wife, who wants to take better family photos without the complexities of my cameras. It cost $10 more than the Lytro and it addresses just about every complaint people have about most point and shoot cameras.
There's certainly room in the world of cameras for something like the Lytro, but its designers should have taken care of some of the basics first. For the time being I can't recommend the Lytro and suggest the makers of the camera refocus their efforts on delivering some of the basics that consumers expect from anything with a lens.
I hope the next version of the Lytro will be a more complete camera. I would love to play with a light field camera without so many tradeoffs.