11″ MacBook Air Review: 5 Hours of Battery Life is Easy
Apple claims that the 11″ MacBook Air can run for up to five hours on a single charge. Once again, Apple's battery life claims are accurate and perhaps a bit conservative.
It's hard to take most PC manufacturers' battery life claims seriously. The problem is that manufacturers often advertise  battery benchmark results that don't reflect real-world use. Configurations with expensive options (such as solid state drives) are sometimes used in testing to create a flattering number to slap on the entire laptop line.
It's usually impossible to come close to realizing the advertised  battery life times, leaving many users frustrated. The problem is unethical and the the practice would be equivalent to running mileage tests by pushing cars down mountain highways with zero traffic.
You can read part one of my 11″ MacBook Air Review here.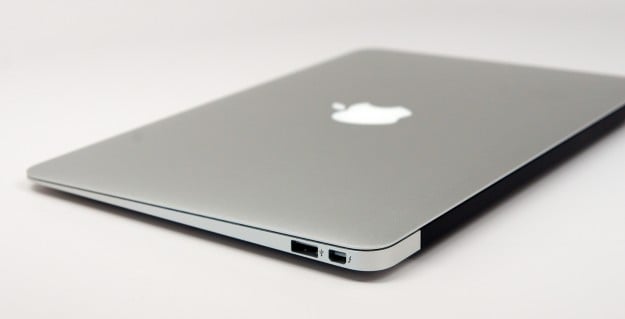 For the past couple of years, Apple's actually delivered on its MacBook battery claims. Apple is straight forward with how it tests MacBooks' battery performance and it's very easy to realize these claims if you pay attention to how you use and setup your MacBook Air.
11″ MacBook Air Battery Life Test Setup
I'm reviewing the $1,199 version of the 11″ MacBook Air. It comes with a 1.6GHz Intel Core i5 processor, 4GB of RAM and a 128GB SSD. It is very similar, if not identical to the model that Apple used in its own battery testing.
Apple tests the MacBook Air battery life by surfing the Internet with Safari, the MacBook Air's built-in web browser. Apple's tests cycles through 25 popular sites, though the company doesn't disclose which ones. Apple used a MacBook Air configured with the base 1.6GHz Core i5 processor and not the speedier and power-hungry Core i7 processor in its testing. The testers set the display to 50% brightness.
Real-World MacBook Air Battery Test
To test the 11″ MacBook Air I charged it up, then unplugged it and restarted it. I set the brightness to 50% and went about a normal afternoon's course of work, which involves reading a lot of online articles, writing, email and visiting countless websites.  I took a few breaks, closing the lid to put the MacBook Air to sleep and stopping the clock each time.
I finished working for the day (I thought) three hours and five minutes into the test and still had 45%  battery life remaining. I imported a couple of hundred photos that I took during a family vacation in New York. I edited a few of them and shared them with friends and family.  While importing and editing photos in iPhoto, the estimated battery life remaining indicator dropped significantly. Keep in mind that the five-hour claim is for web browsing, not for running processor-intensive tasks such as processing photos.
After editing photos for exactly half an hour there was 27% left in the tank. I went back to work, editing some web pages and catching up on some reading. I worked for another hour and seventeen minutes before the 11″ MacBook Air's battery was dead.
I used the MacBook Air for a total of 4 hours and 50 minutes, just ten minutes shy of Apple's advertised battery life. That's with using multiple browser windows, putting the MacBook Air to sleep and waking it up several times, and editing photos. It's very clear that the 11″ MacBook Air could exceed five hours of battery life if you just stick to web browsing.
All-day Computing?
When I started working today there was 97% of battery life remaining and the meter read 5 hours and 48 minutes. That was with a single browser window open. As I write this article in one browser window and browse the web in another, the MacBook Air's battery meter says I have 3 hours and 25 minutes remaining. I've been working for an hour and  46 minutes.
A lot of people want a computer that can last on a single charge for an entire work day while or a cross-country flight. That's certainly a possibility with the MacBook Air if your work day involves working on a browser most of the time. Of course it'll be a challenge to leave your charger at the office if your idea of a work day is plopping down at a table at a café and hammering away on your MacBook for eight hours straight. But if your work day involves running around town for meetings and taking breaks, you could probably get by on a single charge as long as you learn how to manage your MacBook's battery life.
Five hours is easy to realize with the MacBook Air using Apple's recommended settings. By dimming the display below 50%, turning off Bluetooth and making a few other minor tweaks you should be able to get close to six hours of battery life in the real world. If you really want to tune your MacBook Air and your usage habits, you could probably get close to seven hours out of it, but few users will actually go through the pain of turning Wi-Fi off when not in use or staring at a dim display for hours on end.
Keep in mind that your mileage will vary. if you run processor-intensive applications your MacBook Air won't run for nearly the advertised time. If you boost the screen brightness up to the maximum you'll also get far less than five hours. But if you use the 11″ MacBook Air in a similar fashion to how Apple tests their MacBooks you'll be good to go for five hours.
A little truth in advertising goes a long way.